CAST & CREATIVE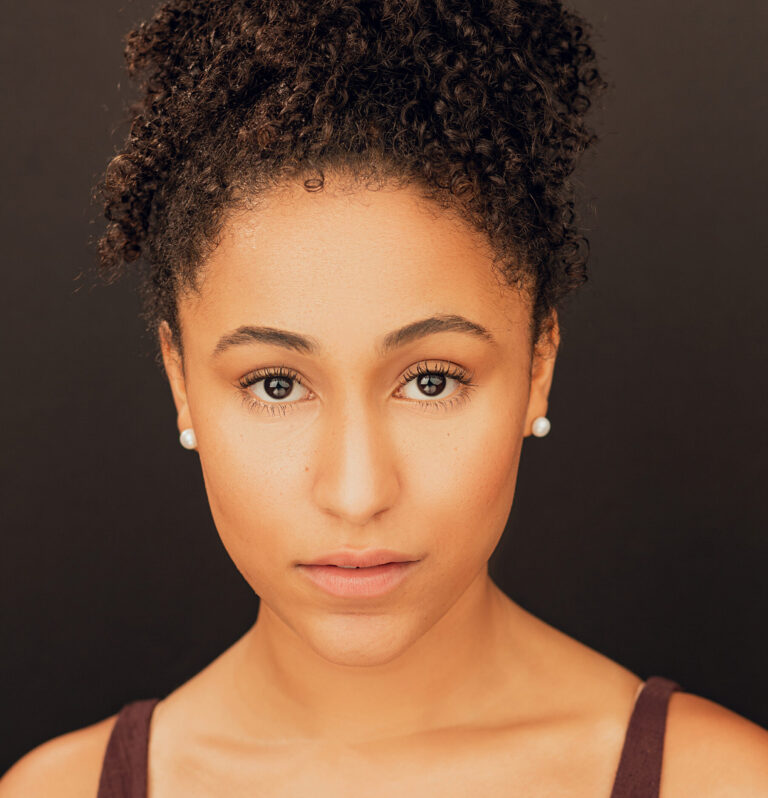 Veronica Stern
ANYA
VERONICA STERN (Anya) is thrilled to be making her national tour debut with Anastasia! In 2021, Veronica made her professional debut with the Cincinnati Pops Orchestra and her New York debut at Feinstein's/54 Below. Broadway World named Veronica one to watch in 2022! Special thanks to her team, Avalon Artists Group, and her family. BFA Musical Theatre, CCM. For more: www.veronicastern.com, IG: @veronicastern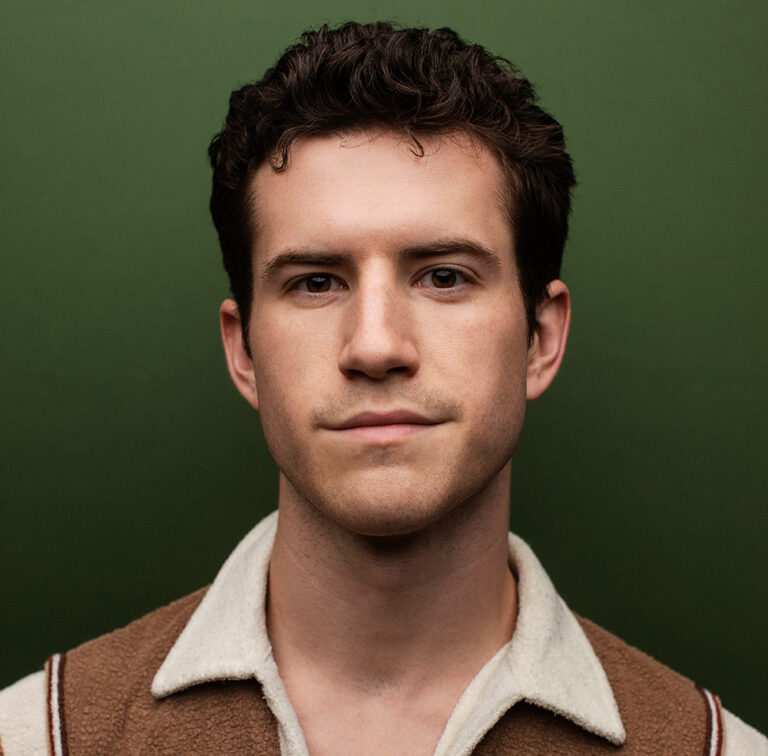 Willem Butler
DMITRY
WILLEM BUTLER (Dmitry) is making his touring debut as Dmitry in Anastasia. Willem recently graduated from Elon University with a BFA in Music Theatre. He has recently been seen in Jersey Boys (Frankie Valli), Catch Me If You Can (Frank Abignale Jr), and The Hunchback of Notre Dame (Quasimodo). Willem competed and won first place in BroadwayWorld's first annual NextOnstage competition. He would like to thank his family, friends, and specifically Mom and Dad for always supporting him. @KillemWillem willembutler.com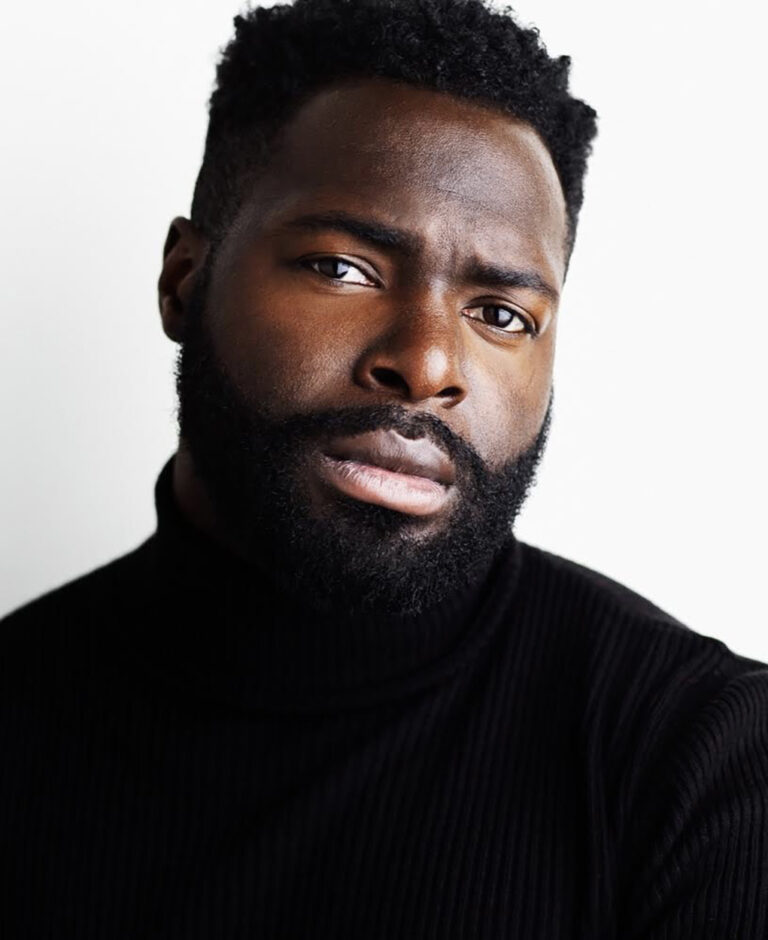 Christian McQueen
GLEB
Originally a native of Southern California, Christian is a multi-hyphenate based in NYC. Some of his notable roles include Sky Masterson (Guys and Dolls),Benny (In The Heights), and Jake (Porgy and Bess). Christian is elated to be back on the road with the National tour of Anastasia. He would like to thank his family and everyone else who has supported him along this journey. @theshow6000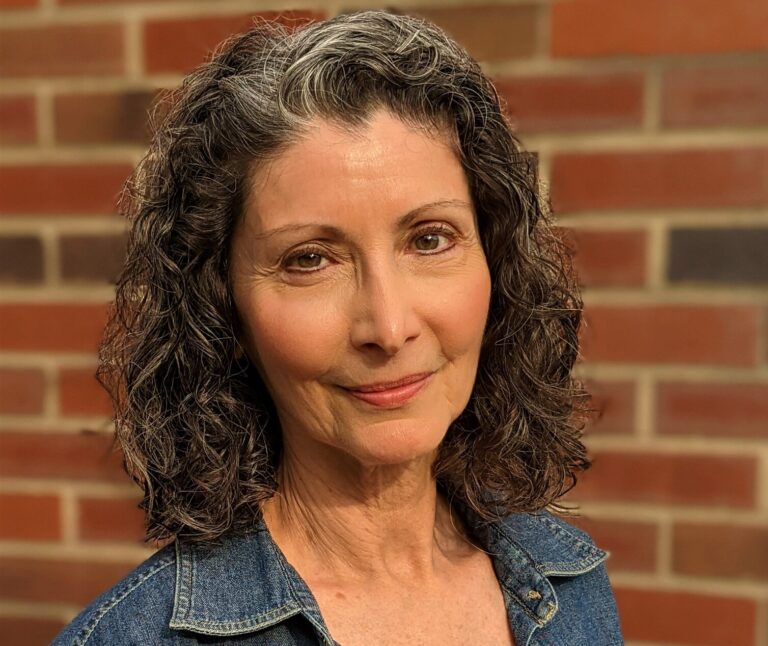 Gerri Weagraff
DOWAGER EMPRESS
GERRI WEAGRAFF (Dowager Empress) is thrilled to be touring with this wonderful cast and crew, telling this beautiful story! National Tour: Fiddler on the Roof (Golde). Regional: Arizona Broadway Theatre, Surflight Theatre, Beef & Boards, Fireside, Candlelight Theatre. Credits: Into the Woods (Cinderella's Stepmother), Show Boat (Parthy Hawks), The Spitfire Grill (Hannah), Bright Star (Mama Murphy), Lend Me a Tenor (Julia). Many thanks to Jason Styres casting and the Anastasia creative team, and to my husband Paul, my children, family, and friends for their love and support! www.gerriweagraff.com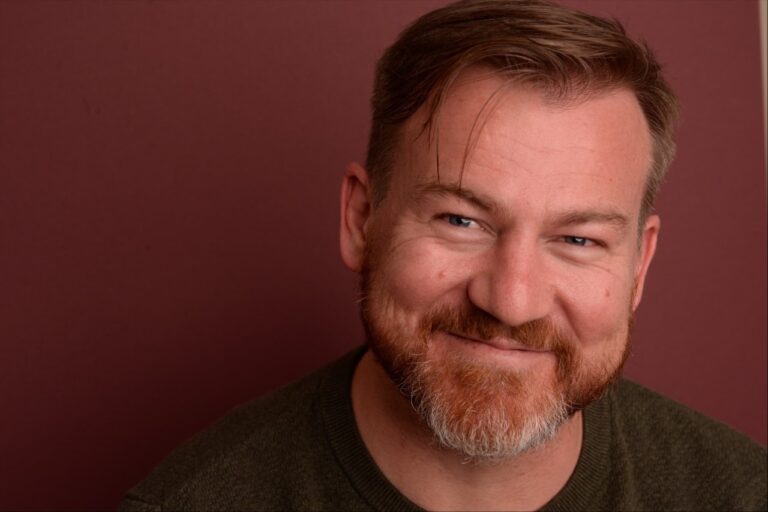 Bryan Seastrom
VLAD
BRYAN SEASTROM (Vlad) is thrilled and honored to be a part of Anastasia.  Favorite credits: The Red Skelton Story (Red), Singin' in the Rain (Cosmo), Tangled: The Musical (Hook Hand), the national tour of Anything Goes, Disney Cruise Line.  Bryan is also a puppeteer and family entertainer and can be found outside having fun with his pal Clide Snail in a web series called Bryan's Backyard.  Proud graduate, Pacific Conservatory of Performing Arts; BFA, Musical Theatre, The College of Santa Fe.  Shout out to his loving friends and family.  A big thanks to the Anastasia team, and Todd and Bob at ATB Talent.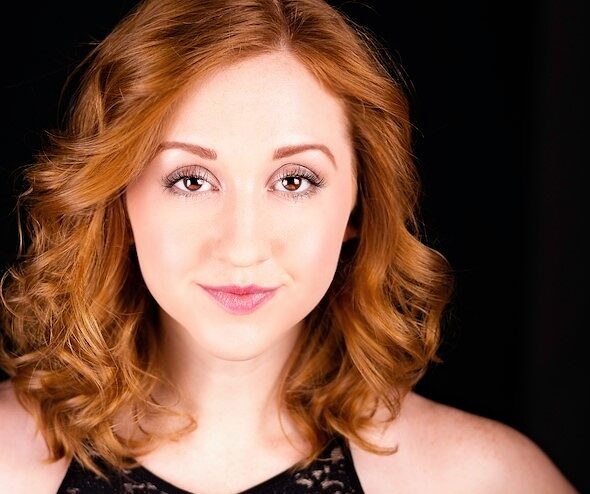 Madeline Raube
COUNTESS LILY
MADELINE RAUBE (Countess Lily). National tour debut! Recent credits: Kiss Me, Kate (Kate); The Secret Garden (Lily); Life of the Party (Nina – Dir. Larry O'Keefe & Nell Benjamin); The Phantom of the Opera (Christine); Annie (Lily St. Regis). Master's degree, Musical Theatre Performance, NYU; bachelor's degree, Classical Voice, Oberlin Conservatory. A huge thank you to Mom, Dad, Olivia, and Charlotte for all your love and support! www.madelineraube.com, Instagram: @mdrsinger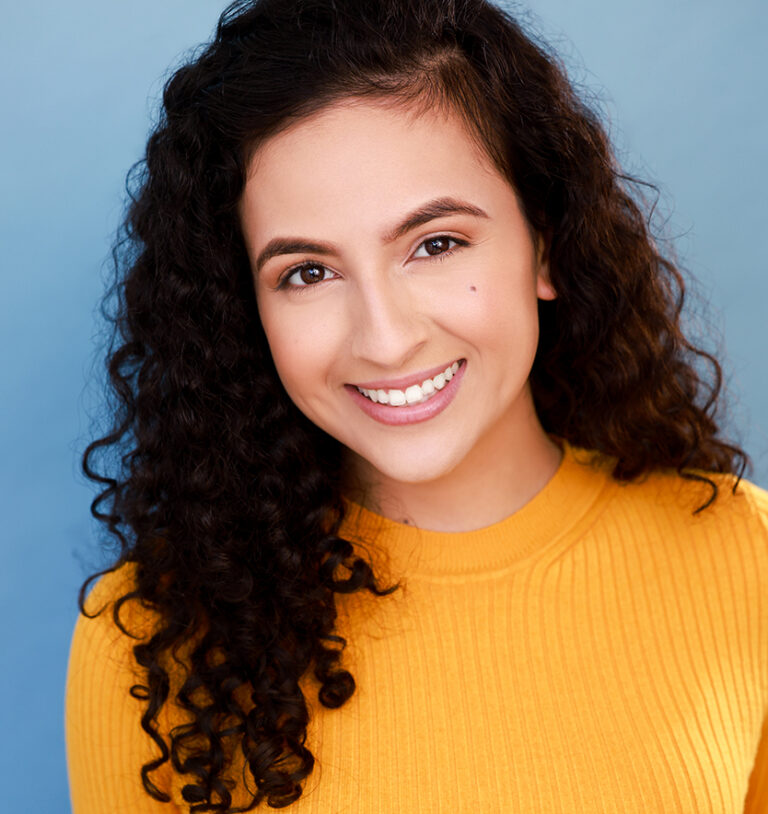 Thalia Atallah
ENSEMBLE
THALIA ATALLAH (Ensemble) is over the moon to be making her National Tour debut in Anastasia! From Southern California, Thalia recently graduated from UCLA where she studied Musical Theater. Favorite roles include In The Heights (Nina), Pippin (Leading Player), Heathers the Musical (Heather Chandler), Seussical (Gertrude McFuzz) and The Addams Family (Wednesday Addams). Thalia would like to thank her family and agents at CESD for their unwavering support– and the Anastasia team for giving her home, love and family.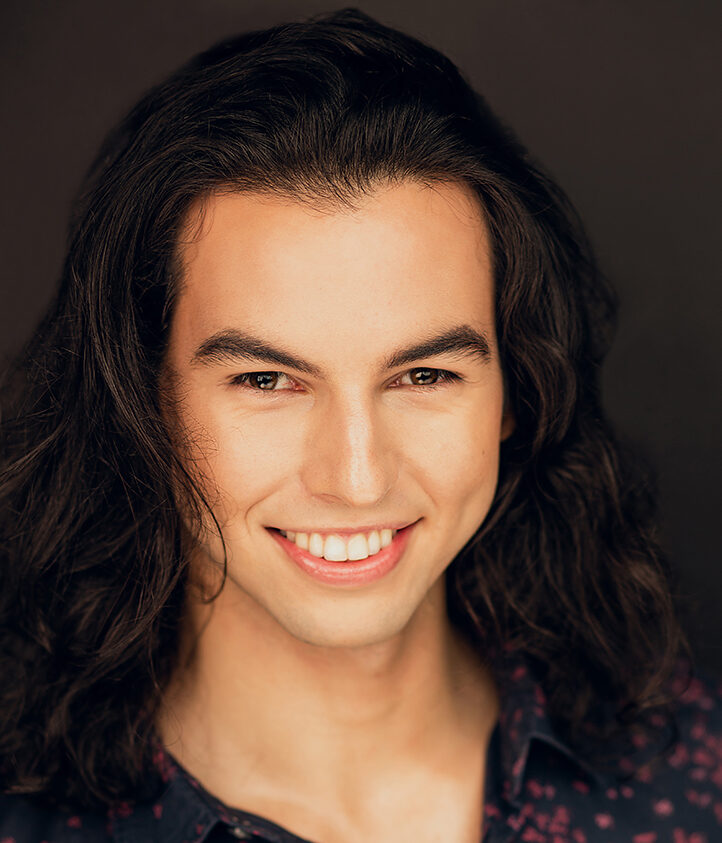 Louis Brogna
ENSEMBLE
LOUIS BROGNA (Ensemble) is making his National tour debut! Hailing from Boston, and a Boston Conservatory alumni, Louis currently resides in NYC. Past credits: The Donkey Show (A.R.T.), The Music Man (Olin Britt). Louis thanks friends, family, and the team for their support. @louisbrogna www.louisbrogna.com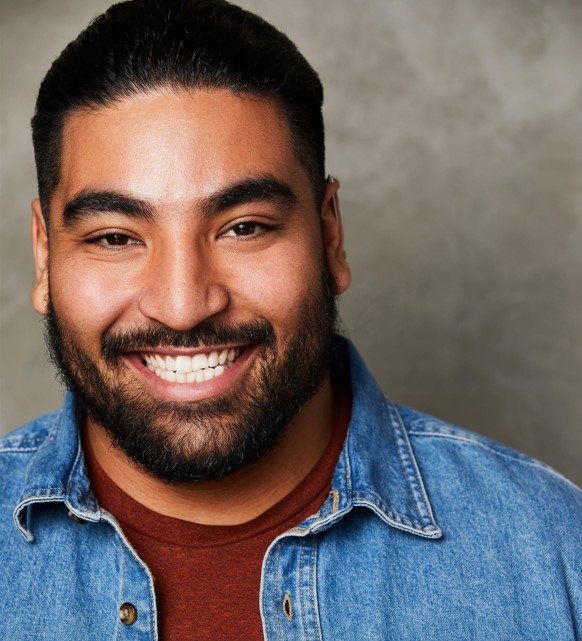 Amin Fuson
ENSEMBLE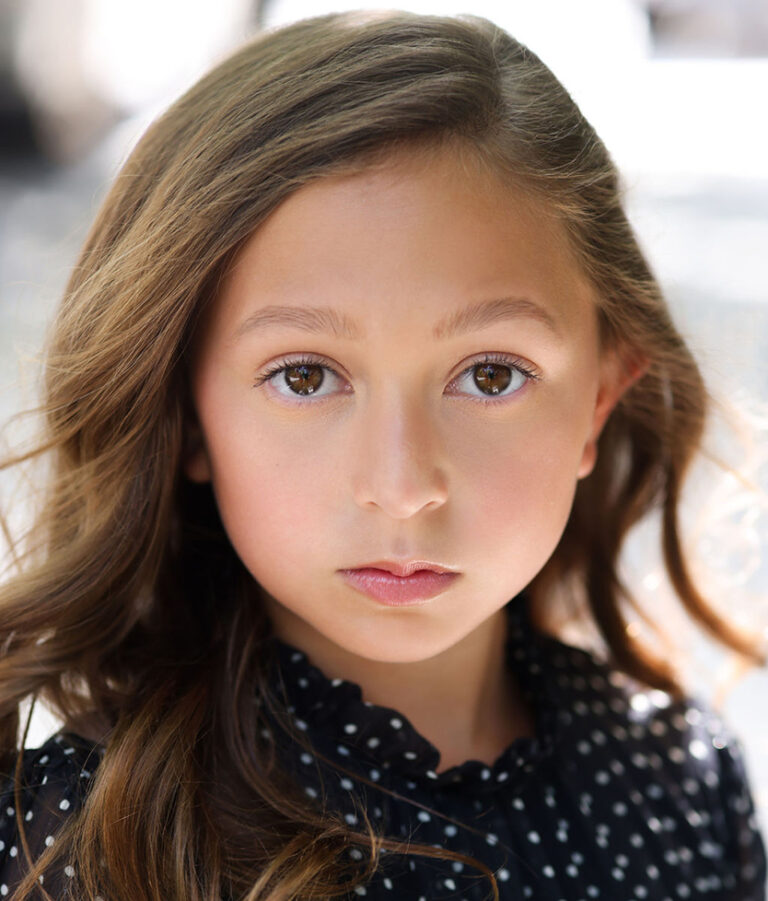 Adriella Goncalves
LITTLE ANASTASIA
ADRIELLA GONCALVES (Little Anastasia), 11 years old, is excited to be making her national tour debut! Regional credits: Annie, Matilda the Musical. Other recent credits: Sesame Street (season 53), voice over roles on YouTube, Peacock, and Nick Jr./Noggin. A huge thank you to team and coaches: Take 3 Talent Agency, Sherry Kayne (manager), Michelle Aravena, and Raquel Nobile, Badiene Magaziner, Nolan Bonvouloir, Jillian Zach Rodgers, and Lauren Greco; and to mom, daddy, sissy, family and friends for their constant love and support! IG @adriellaann official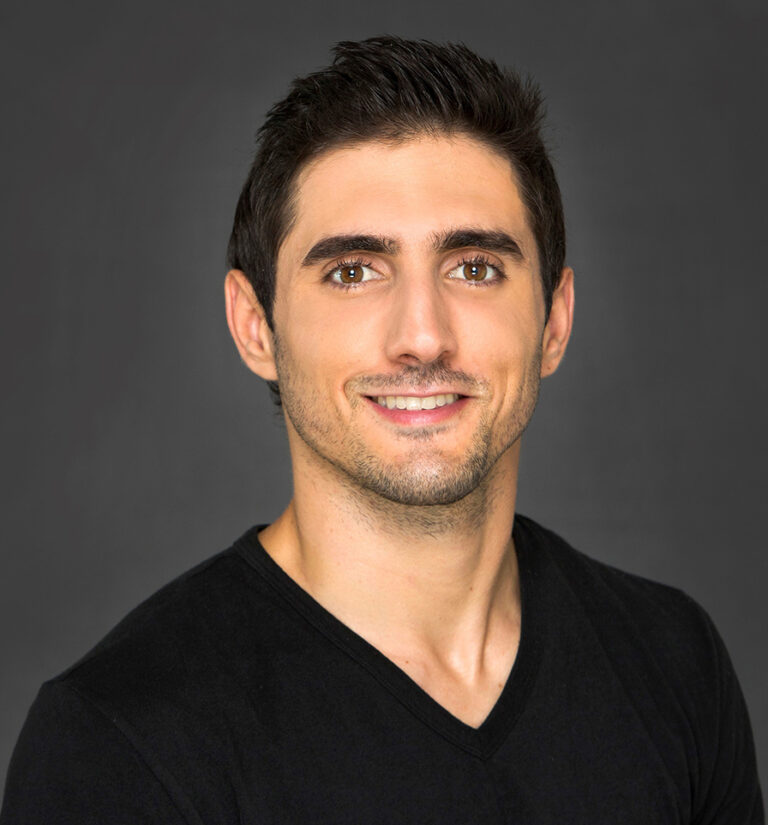 Lester Gonzalez
ENSEMBLE
LESTER GONZALEZ (Ensemble) is excited to be making his National tour debut! Originally from Havana, Cuba. Graduated from the National Ballet School of Cuba. Lester currently resides in Southern California. Past credits: Opera San Luis Obispo's "Carousel" (Dream Barker/Ensemble), Edwaard Liang's Romeo and Juliet (Romeo/Paris), Septime Webre's The Great Gatsby (Gatsby/Ensemble). He was also a featured dancer with San Diego Opera and Los Angeles Opera.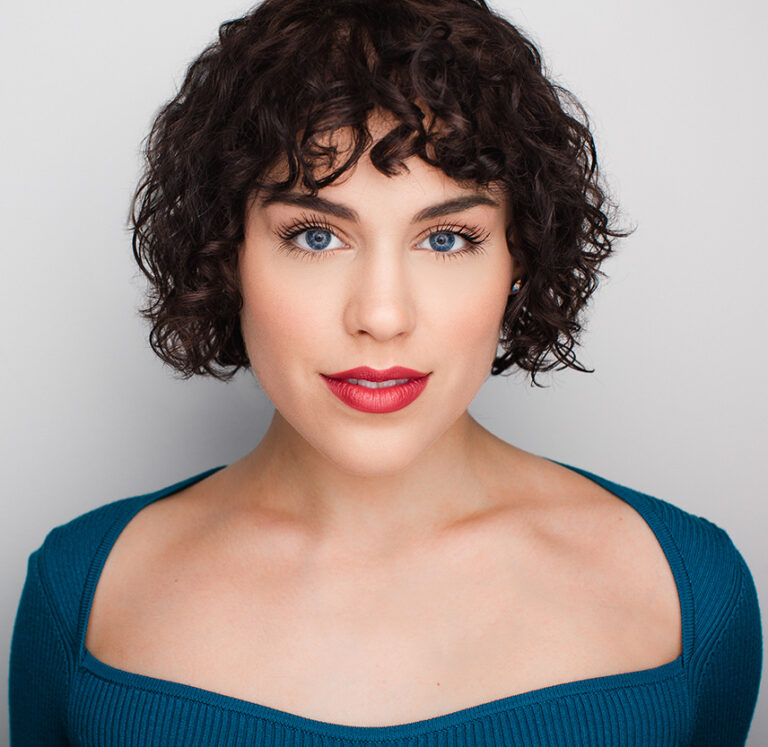 Rebecca Hartman
SWING
REBECCA HARTMAN (Swing). She/her. Rebecca is a singer, dancer, and actor, from Holtsville, New York. She graduated with a BFA in Musical Theatre from Webster University (2022). Recent credits include: The Sound of Music (Maria, Choreographer); Mary Poppins (u/s Mary Poppins), and Matilda (Acrobat, u/w Mrs. Wormwood, Choreographer). When not performing, she can be found teaching dance, playing princesses for childrens' birthday parties, and creating Tik Toks. @rebecca_hartman_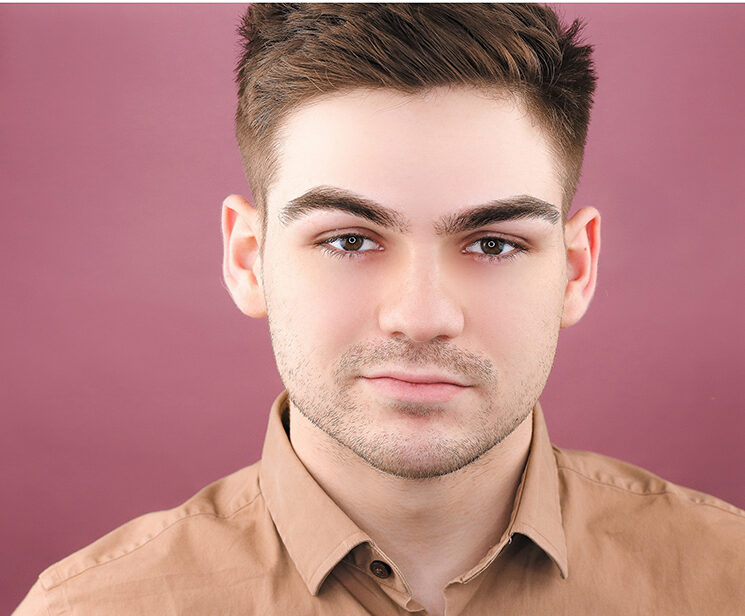 Dakota Hoar
ENSEMBLE
DAKOTA HOAR (Ensemble). He/him. National Tour: Anastasia (Ensemble, VonRothbart, u/s Dmitry). An American in Paris (Ensemble, u/s Henri) Regional: Newsies and West Side Story (The LEX), A Chorus Line (Ivoryton Playhouse), The Bodyguard (NSMT). BFA Pace University. Represented by CTG. Dakota's favorite color is green and he sends love to the most supportive friends and family. @yesiamahoar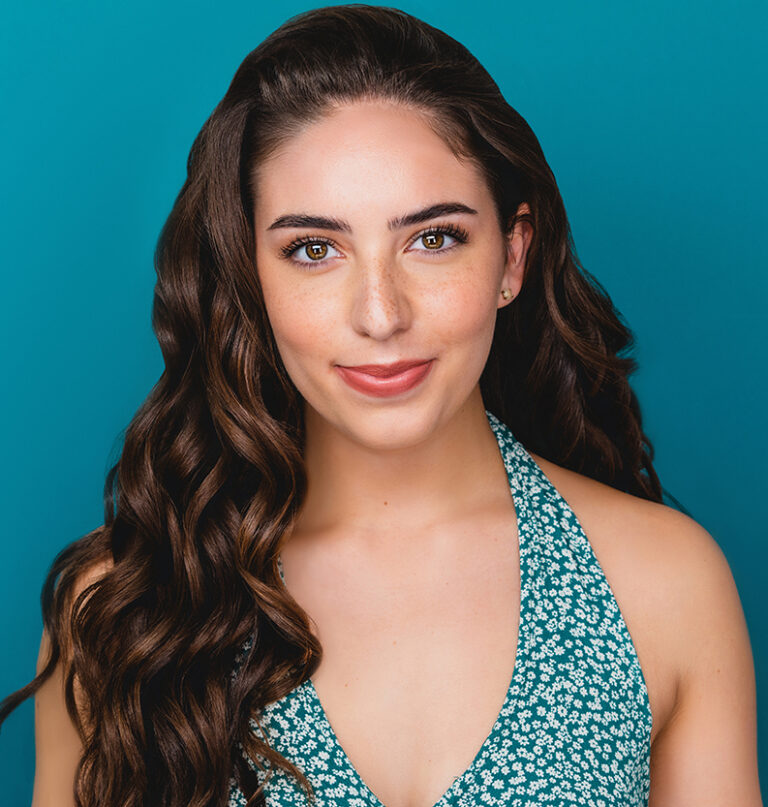 Kaitlyn Jackson
ENSEMBLE
KAITLYN JACKSON (Ensemble) is a graduate of Ithaca College's BFA Acting program. Past credits include All Shook Up (Natalie), Songs for a New World (Woman 2), Titanic: The Musical (Kate Murphy), and an apprenticeship with the Daniel Gwirtzman Dance Company. She has two albums of original music and was featured on Season 13 of American Idol. For more, visit Kaitlyn-Jackson.com.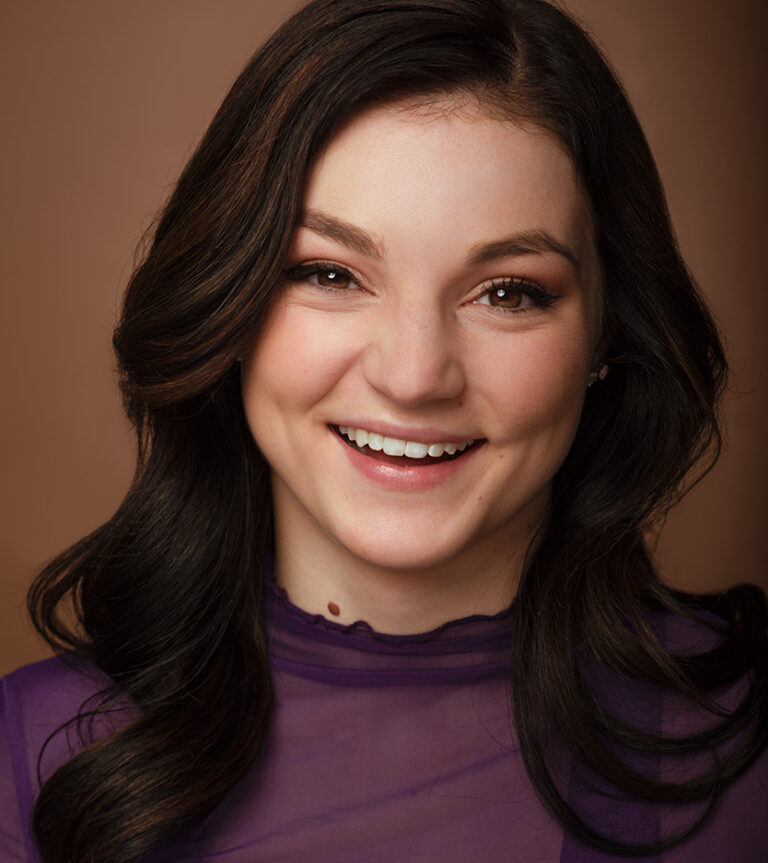 Zoie Lee
ENSEMBLE
ZOIE LEE (Ensemble). National Tour debut! Kansas City native and AMDA Alumni! Recent credit: NCL Prod. Cast. Zoie sends a huge thank you to her friends, family and mentors for their unwavering and undeniable belief in her.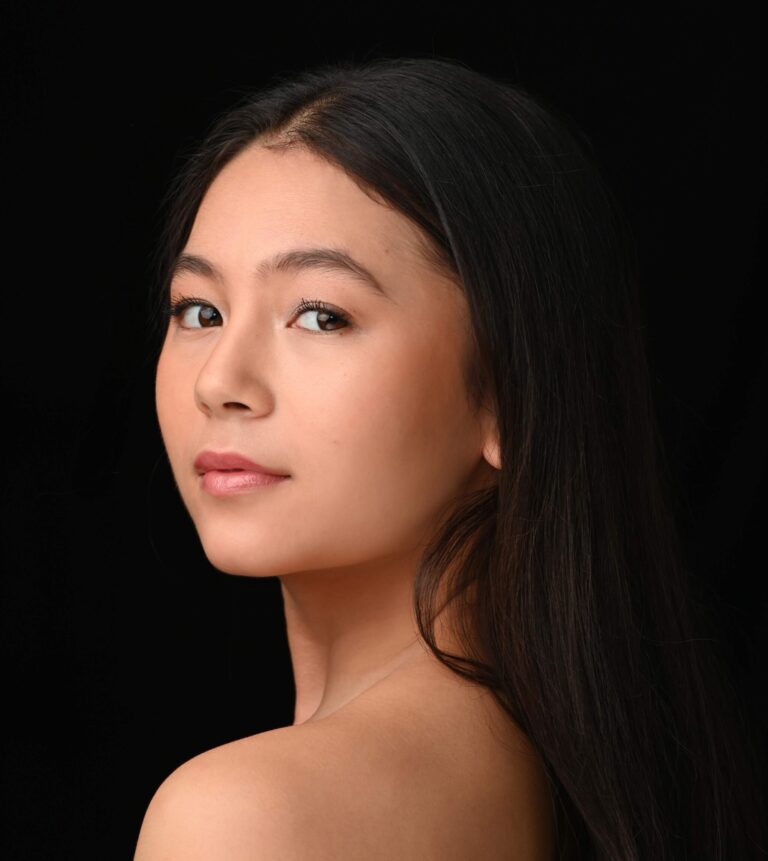 Brooklyn Libao
ENSEMBLE
BROOKLYN LIBAO (Ensemble).  This is Brooklyn's national tour debut! Originally from Montreal, Canada, Brooklyn moved to New York City to study at The Ailey School. She has danced alongside The Alvin Ailey Dance Company in Memoria and performed Awakening by Robert Battle at Lincoln Center. Thank you to the team and my supportive family IG: @Brooxlib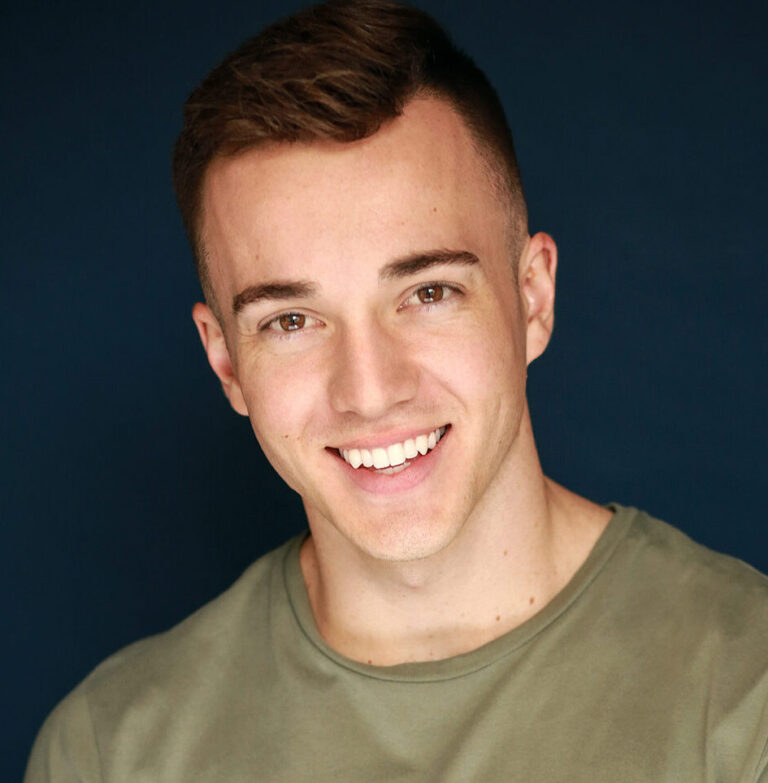 Alec Lloyd
SWING
ALEC LLOYD (Swing) is ecstatic to be making his National Tour debut with Anastasia! Previous credits: Beauty and the Beast, Aladdin, Tangled: The Musical, Twice Charmed (Disney Cruise Line). Alumni of The Young Americans College of the Performing Arts. Alec sends special thanks to his parents and friends for their endless support, Lisa Lindholm & Julie Medeiros at Go 2 Talent Agency, and the entire Anastasia team. @alec.james.lloyd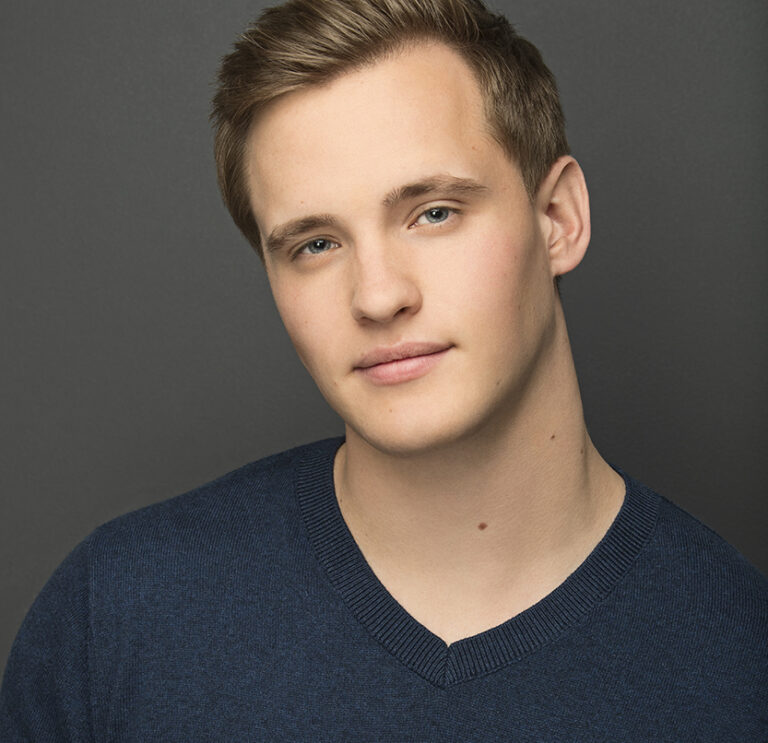 Danny Martin
ENSEMBLE
DANNY MARTIN (Ensemble) is thrilled to be making his National Tour debut! Regional: Bright Star, South Pacific, All Shook Up, Beauty and the Beast. TV/Film: Wu-tang: An American Saga (Hulu). BFA Musical Theatre, Shenandoah Conservatory. Special thanks to CTG, friends, family, and his beautiful fiancée for their endless love and support . @dannyemartin_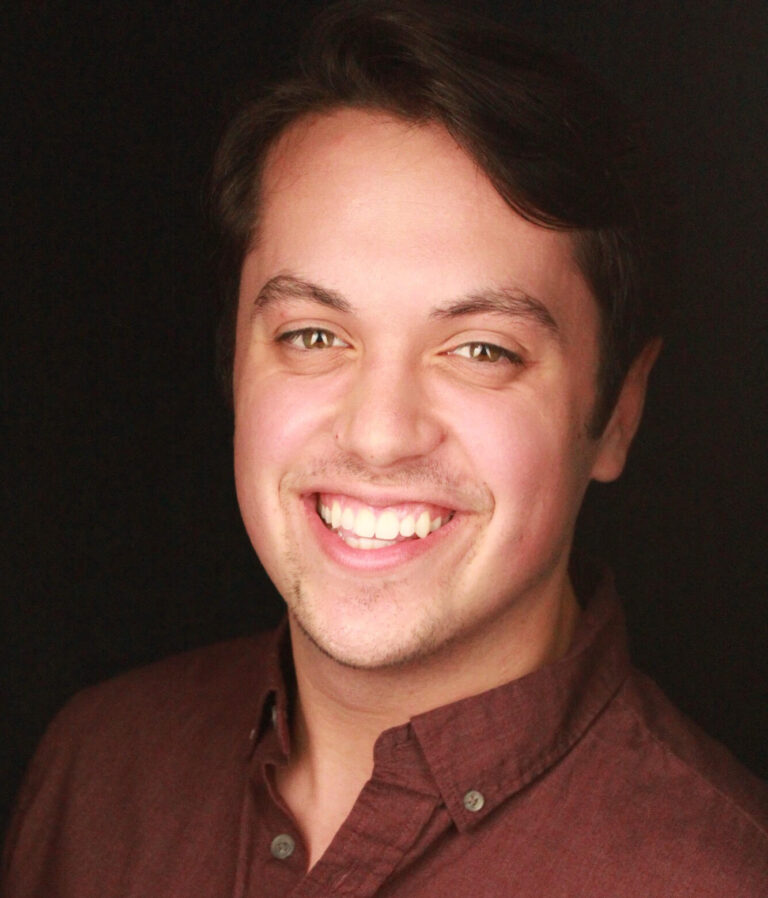 Billy McGavin
ENSEMBLE
BILLY McGAVIN (Ensemble). National Tour: Evita (American Theatre Guild). Regional: Beauty and the Beast (Moonlight Amphitheater), Ragtime, Bright Star, Joseph… (Candlelight Pavilion), Footloose (Glendale Centre Theatre), Into the Woods (Lewis Family Playhouse). IG: @billymcgavin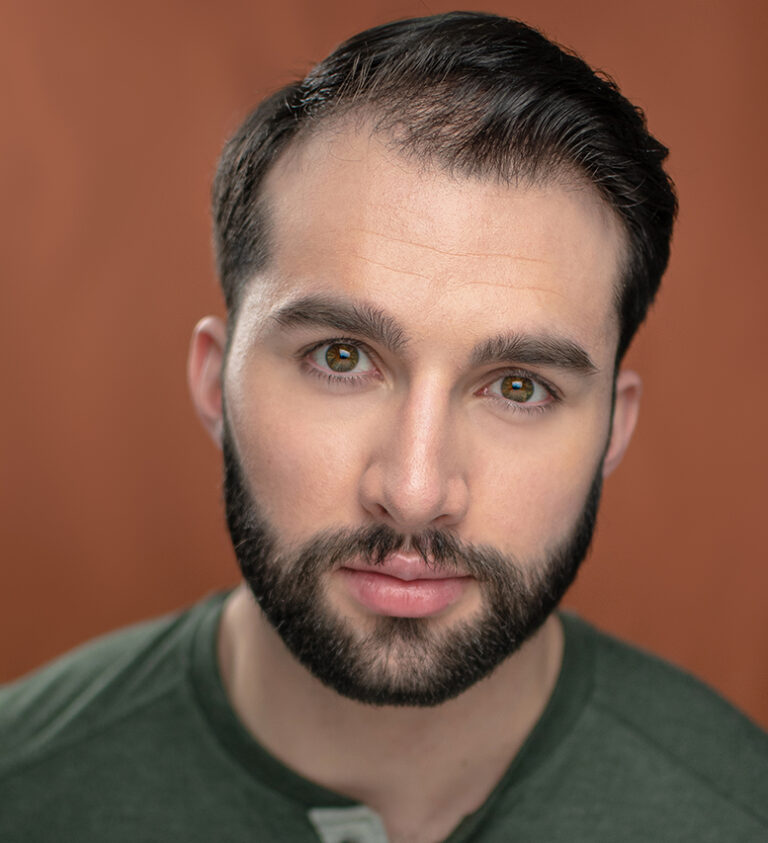 Dominic Pagliaro
SWING
DOMINIC PAGLIARO (Swing) (He/Him) is thrilled to make his National Tour debut with Anastasia! Regional: The Little Mermaid (New Paradigm Theatre), Newsies (Cardinal Stage), Mamma Mia! (Woodstock Playhouse), Jesus Christ Superstar (Clinton Showboat), and more. BFA Indiana University. From Sandy Hook, CT, Dominic is endlessly grateful for Mom, Dad, family, and friends for their support. Special thanks to Jim Keith at MTA, Jason Styres, and the team at Anastasia for making this possible! www.dompagliaro.com @dompags35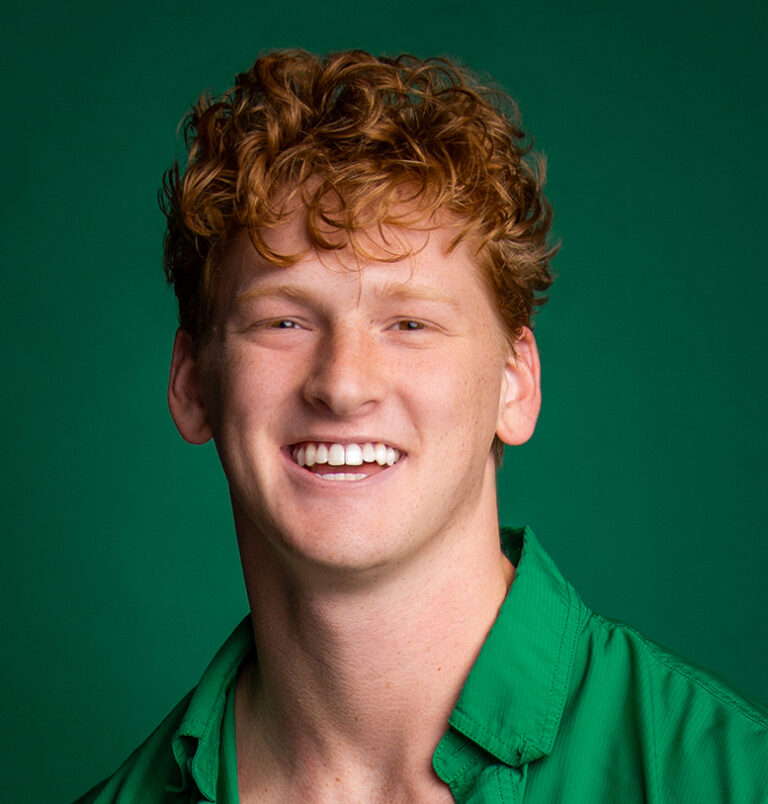 Luke Rands
ENSEMBLE
LUKE RANDS (Ensemble). National tour debut! Regional credits: Music Theatre Wichita – Newsies (Albert), The Drowsy Chaperone (Pastry Chef), Hairspray (Nicest Kid), 42nd Street.  Brigham Young University MT BFA '22. Thanks to LINK, The Collective, his educators, and his wonderful family.  IG: @lukerands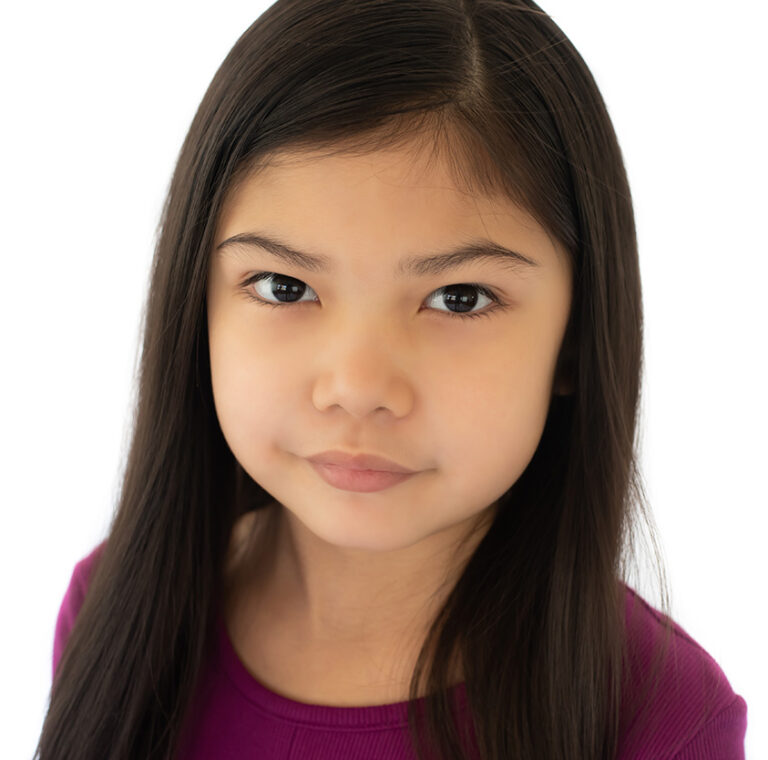 Alexandrya Salazar
LITTLE ANASTASIA
ALEXANDRYA SALAZAR (Little Anastasia) is thrilled to make her national tour debut! Her credits include: Puccini's Madama Butterfly (Sorrow u/s), The Lyric Opera of Chicago; North American Premiere of Solaris (The Child), Griffin Theatre; and most recently The King & I (Princess Ying Yaowlak), Drury Lane Theatre. She is 9 years old, a print model and has done commercials and voice over projects. Much love to her parents for their love & support. Thanks to her family and friends for all their encouragement. Special thanks to her teachers/ coaches for their guidance and her agents at Big Mouth Talent. IG @alexandryads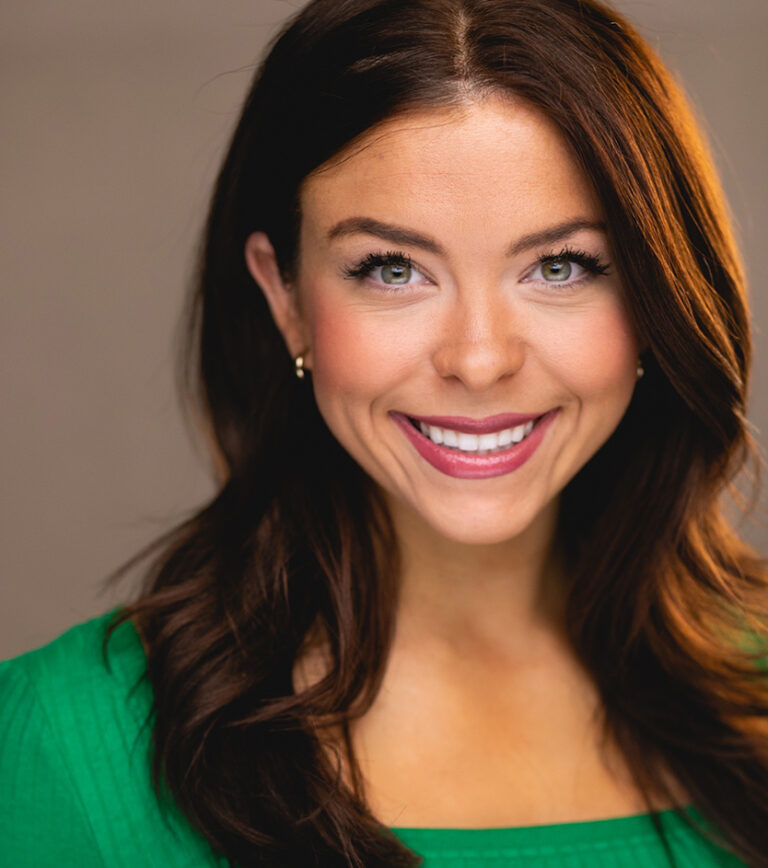 Amy Smith
SWING
AMY SMITH (Swing). National Tour debut! Regional and New York: Feinstein's 54 Below, Tuacahn, Moonlight Amphitheater, Moscow Ballet, New York Metropolitan Opera with LV Opera, CCAE Theatricals, and Hale Center. Feature film: Miracle Valley (Kelly) in theaters 2022. Broadway Dance Center ProSem graduate and BYU BFA MT'20. Thanks to the Anastasia team, Avalon Artists Group, and family!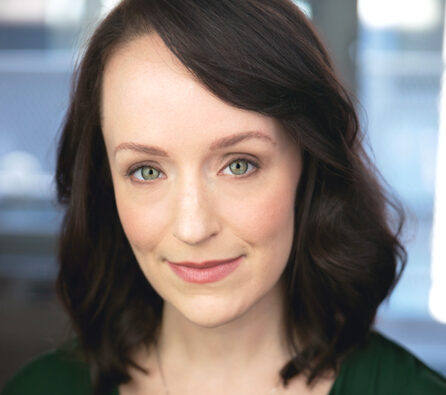 Sarah Statler
ENSEMBLE
SARAH STATLER (Ensemble). Regional: Buddy…The Buddy Holly Story (Vi Petty), Indecent (Miriam Godowsky/Accordion), Tickling the Ivories (Pianist/Vocalist), New York Theater: The Dome (Sarah), Jay Alan Zimmerman's Incredibly Deaf Musical (Lisa), Leonard Bernstein's Mass (Featured Street Chorus).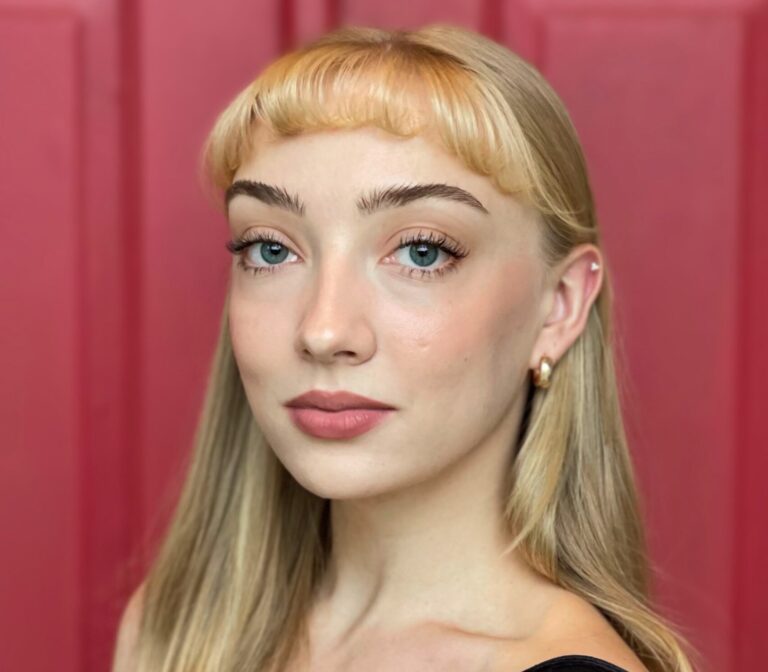 Lauren Teyke
ENSEMBLE
LAUREN TEYKE (Ensemble) is thrilled to be making her professional debut in Anastasia. Favorites credits: The Nutcracker (Clara, Rat King; Sarasota Cuban Ballet), Singin' in the Rain (Lady in Green; The Players Theatre of Sarasota), and performing in Cuba and China. Trained at Ovation School of Musical Theatre.
Terrence McNally
Book
Terrence McNally is a recipient of the Dramatists Guild Lifetime Achievement Award. He has won four Tony® Awards for his plays Love! Valour! Compassion! and Master Class, and his musical books for Kiss of the Spider Woman and Ragtime. The Kennedy Center recently produced three of his plays under the title Terrence McNally's Nights at the Opera: Master Class, The Lisbon Traviata, and the world premiere of Golden Age. Recent works include Mothers and Sons, the book for The Visit on Broadway, And Away We Go at the Pearl Theatre Company, and the libretto for Great Scott (composer, Jake Heggie) for Dallas Opera. In 1996, he was inducted into the Theatre Hall of Fame. Terrence McNally is a member of The Dramatists Guild, Inc.
Stephen Flaherty & Lynn Ahrens
Music & Lyrics
Stephen Flaherty & Lynn Ahrens have been collaborators since 1983. They won Tony, Drama Desk and Outer Critics Circle Awards for Broadway's Ragtime, and their show Once On This Island just won the 2018 Tony Award for Best Revival of a Musical. They were nominated for two Academy Awards and two Golden Globes for the score of Twentieth Century Fox's animated feature film Anastasia. They are three-time Grammy nominees. Other Broadway credits include: Seussical, Rocky, My Favorite Year, Chita Rivera: The Dancer's Life and the 2009 revival of Ragtime; Lincoln Center Theater's A Man of No Importance, Dessa Rose and The Glorious Ones; Off-Broadway: Lucky Stiff;  Kennedy Center world premiere of Little Dancer. Individually, Ms. Ahrens wrote book and lyrics for Madison Square Garden's A Christmas Carol. She has won the Lilly Award for Lyrics and the Emmy Award for her extensive work in television, including the animated series Schoolhouse Rock. Mr. Flaherty composed the score for the recent dance musical In Your Arms (Old Globe), the musical Loving Repeating (Jefferson Award, Best New Musical), incidental music for Neil Simon's Proposals (Broadway), and has many film and concert credits.  Ahrens and Flaherty received the Oscar Hammerstein Award for Lifetime Achievement and are members of the Theater Hall of Fame. Council, Dramatists Guild of America. www.ahrensandflaherty.com
Twentieth Century Fox Motion Pictures
Inspired by the Motion Picture
One of the world's largest producers and distributors of motion pictures, Twentieth Century Fox Film includes the component units Twentieth Century Fox, Fox 2000 Pictures, Fox Searchlight Pictures, Fox International Productions, and Twentieth Century Fox Animation. Fox Stage Productions, the live theater production-division of the studio, has offices in New York and Los Angeles, and is currently developing numerous legitimate stage properties based on iconic motion pictures in the Fox library, including Diary of a Wimpy Kid, Mrs. Doubtfire, and The Devil Wears Prada, among others.
From the play by Marcelle Maurette
As adapted by Guy Bolton
Darko Tresnjak
Director
Darko Tresnjak won the 2014 Tony®, Drama Desk, and Outer Critics Circle awards for A Gentlemen's Guide to Love and Murder starring Jefferson Mays, and a 2015 Obie Award for The Killer starring Michael Shannon. Favorite productions include The Ghosts of Versailles with Patti LuPone and Patricia Racette at Los Angeles Opera; The Merchant of Venice with F. Murray Abraham at TFANA and RSC; Titus Andronicus with John Vickery at the Stratford Festival; The Skin of Our Teeth with Marian Seldes and Kristine Nielsen at WTF; and The Women with Kate Baldwin at the Old Globe. Darko is the Artistic Director of Hartford Stage. darkotresnjak.com
Peggy Hickey
Choreographer
Broadway: Anastasia (also in Europe and Tokyo), Dutch Tony Award Best Choreography, A Gentleman's Guide to Love & Murder (Astaire and Outer Critics Circle noms.). Lincoln Center: My Fair Lady (NY Philharmonic). Regional: Hartford, Old Globe, Goodspeed, Paper Mill, Music Theatre Wichita, California Music Theatre. Opera: Most major opera houses. Film: Woodshock, The Brady Bunch Movie (MTV Award, Best Choreography nom.). TV: Hansel and Gretel (Live from Lincoln Center), Die Fledermaus (Live from The Kennedy Center), Beck's The New Pollution (MTV Award, Best Choreography). www.peggyhickey.com
Sarah Hartmann
Director
Is a New York based director and writer. She has worked on Broadway and across the country at theaters such as Hartford Stage, The Old Globe, Chautauqua Theater Company, Charlottesville Opera, Dubuque Symphony Orchestra, and the Juilliard School. She can currently be seen on the Disney+ show Encore! and is developing projects for film and TV. Thanks to Donna and Helen.
Bill Burns
Choreographer
Has directed and choreographed US and International companies of The Producers, Japanese productions of On the Town, Curtains, My One & Only, and was Resident Choreographer for the US premiere of Dirty Dancing. Bill has numerous theater, film, and television credits to his name. Most recently, his work was seen on The Late Show with Stephen Colbert.
Alexander Dodge
Scenic Design
Broadway: A Gentleman's Guide to Love and Murder (Tony®, Drama Desk, Outer Critic's nominations), Present Laughter(Tony nomination), Old Acquaintance, Butley, and Hedda Gabler. Off-Broadway: The Liar (CSC); Ripcord (MTC); Rapture, Blister, Burn (Playwrights); Lips Together, Teeth Apart (Second Stage); Observe the Sons of Ulster… (LCT, Lortel Winner). West End: All New People. Opera: Ghosts of Versailles (L.A.), Dinner at Eight (Minnesota); Il Trittico (Berlin); and Lohengrin (Budapest). Tour: Disney's Hunchback of Notre Dame (Tokyo, Berlin). TV: "Julie's Greenroom" (Netflix). Training: Yale.
Linda Cho
Costume Design
Broadway: A Gentlemen's Guide to Love and Murder (Tony Award®); Velocity of Autumn. Over 200 regional and international design credits in theatre, dance, and opera. Recipient of the Craig Noel Award, Connecticut Critic Circle Award, Irene Sharaff Young Master Award, Ruth Morely Design Award. Nominations from Outer Critics Circle, Drama Desk, Lucille Lortel, Henry Hewes, Elliot Norton, Bay Area, Robby, IRNE, and Jeff awards. MFA, Yale School of Drama. www.lindacho.com
Donald Holder
Lighting Design
Broadway: Over 50 productions; two Tony® Awards (The Lion King and South Pacific); and 11 Tony nominations. Recent projects include: Oslo; In Transit; She Loves Me; Fiddler on the Roof; The Father; The King and I; On The Twentieth Century; The Bridges of Madison County; Golden Boy; Spiderman: Turn Off The Dark; Ragtime; Movin' Out; Bullets Over Broadway; The Boy From Oz; Thoroughly Modern Millie; many others. Television: "SMASH," seasons 1 and 2 (NBC-Dreamworks).
Peter Hylenski
Sound Design
Grammy®, Olivier, four-time Tony® nominated. Selected designs include: Something Rotten!; Rock of Ages; After Midnight; Motown; The Scottsboro Boys; Side Show; Rocky; Bullets Over Broadway; Shrek the Musical; On A Clear Day…; Lend Me a Tenor; Elf; Wonderland; Cry Baby; The Times They Are A-Changin'; The Wedding Singer; Sweet Charity; Martin Short: Fame Becomes Me; Little Women; Brooklyn. Other credits: Le Reve at Wynn Las Vegas; Ragtime(London); Rocky Das Musical; King Kong; Bull Durham; Mame; Gotta Dance; The Prom.
Aaron Rhyne
Projection Design
Broadway: A Gentleman's Guide to Love and Murder (Drama Desk Award); Bonnie & Clyde. Off-Broadway: Absolute Brightness, Bootycandy, Water by the Spoonful, Wild with Happy, Working. Opera: Ghosts of Versailles (LA Opera), La Traviata (Wolftrap). Disney: Frozen, Tangled (Disney Cruise Line), Frozen Live at the Hyperion (Disneyland Resort). Regional: Asolo Rep, Berkley Rep, Ford's Theatre, Geffen Playhouse, Hartford Stage, Huntington Theatre Company, LaJolla Playhouse, Maltz Jupiter, Shakespeare Theatre, The Old Globe, Theatre Aspen. aaronrhyne.com
Charles G. Lapointe
Hair/Wig Design
Over 50 Broadway shows including: On Your Feet!; Hamilton; Doctor Zhivago; The Color Purple; Of Mice and Men; Violet; Side Show; Elephant Man; After Midnight; Beautiful; Gentleman's Guide to Love and Murder; Motown; Jekyll and Hyde; Clybourne Park; Bring It On; Newsies; The Mountaintop; Memphis; Lombardi; Fences; In the Heights; Jersey Boys; A Raisin in the Sun. Emmy® nominee, "The Wiz Live!"
Joe Dulude II
Makeup Design
Broadway & West End: Wicked, Beautiful. Broadway: Sunday in the Park with George; Anastasia; Holiday Inn; Allegiance; Dr. Zhivago; On the Town; If/Then; Follies; Jekyll & Hyde; The Normal Heart; Grease. Off-Broadway: Sweet Charity (New Group), Into the Woods (Public Theatre), Wild Party (Encores!), Show Boat (New York Philharmonic). Pre-Broadway: The SpongeBob Musical. Regional: Show Boat (Fiddlehead). Film: The Discovery (key makeup), Manhattan by the Sea, Ghostbusters. Adjunct Faculty: Pace University, Muhlenberg College, Hartt School. joe2design.com
Jason Styres
Casting
Broadway: A Gentleman's Guide to Love & Murder, Dames at Sea, Disney's The Lion King, Nice Work If You Can Get It. Off-Broadway: Puffs, Midnight at the Never Get (York), Pedro Pan, Neurosis, R.R.R.E.D., War Boys, Money Talks, Trip of Love, iLLA, Missed Connections, and 15 different Encores! productions. National Tours: A Gentleman's Guide…, The King and I, Cinderella, Disney's The Lion King, Irving Berlin's White Christmas. Film/TV: How You Look at It, Carousel (PBS), Six by Sondheim (HBO), SYTYCD. London/Las Vegas: Magic Mike Live (Channing Tatum, dir.). Other: Josh Prince's Broadway Dance Lab, Looking for Christmas (Old Globe), Camille A. Brown's developmental project, Hartford Stage, NY Philharmonic, SF Symphony, Florida Studio Theatre, Shakespeare Theatre Company, and others. Seven-time Artios nominee; NY Board Member of the Casting Society of America.
Doug Besterman
Orchestrations
Three-time Tony Award® winner: Fosse (1999), The Producers (2001), Thoroughly Modern Millie (2002). Broadway: Charlie and the Chocolate Factory; Anastasia; A Bronx Tale; It Shoulda Been You; Bullets Over Broadway; Rocky; On a Clear Day…; Sister Act; How to Succeed…; Elf; Young Frankenstein; Tarzan; Dracula; Seussical; Music Man; Big; Damn Yankees. International: Guys and Dolls. Regional: Little Dancer, Calvin Berger. Film/Television: Beauty and the Beast, "Peter Pan Live!," "The Sound of Music Live!," Frozen, Mulan, Chicago.
Stephen Flaherty
Vocal Arrangements
David Chase
Dance Arrangements
David Chase has been Dance Arranger, Music Director, and/or Music Supervisor for 32 original Broadway productions. Also: several West End shows, Radio City Music Hall, Lyric Opera of Chicago, Boston Pops. TV:  Music Director/Arranger for NBC's "The Sound of Music, Live!" and "Peter Pan, Live!" (Emmy® nominations for both). Grammy® nomination for Nice Work… album. Music training: Harvard Biology degree.   
Tom Murray
Musical Supervisor
Broadway: Honeymoon In Vegas; The Bridges of Madison County; Nice Work If You Can Get It; A Little Night Music; Sunday In The Park… London: A Little Night Music (Chocolate Factory, West End), Parade (Donmar), Pacific Overtures (Donmar). Premieres: The Last Five Years (New York, London), The Glorious Ones (Ahrens/Flaherty), Loving Repeating (Flaherty), Saturday Night (US premiere). Four Joseph Jefferson Awards (Chicago) and one Barrymore Award (Philadelphia) for music-direction. Upcoming: The Connector (Jason Robert Brown).
Glenn Alexander II
Music Director
GLENN ALEXANDER II (Music Director) is above and beyond excited to be making his national tour debut! He's a versatile conductor and pianist who recently made his conducting at Carnegie Hall and has collaborated with artists across the music industry such as Jon Batiste and NBC's The Voice's Kim Cruse. He is a proud native of Port Arthur, Texas. IG: @_glennalexanderii 
John Mezzio
Music Coordinator
Has conducted national tours including State Fair starring John Davidson, Victor Victoria starring Toni Tennille, and Cinderella starring Eartha Kitt and Deborah Gibson. Additionally, Mr. Mezzio was Associate Conductor for Andrew Lloyd Webber's Starlight Express at the Las Vegas Hilton. National Tours: Oklahoma!, The Producers, Spring Awakening, Memphis, Beauty and the Beast, and Elf the Musical.
The Booking Company / Meredith Blair
Tour Booking
Bond Theatrical
Marketing & Publicity Direction
Is an independently owned booking, marketing and publicity company for live entertainment productions. Current marketing and publicity shows include 1776, Anastasia, Dear Evan Hansen, Diana, Escape to Margaritaville, Fiddler on the Roof, Jagged Little Pill, Moulin Rouge! The Musical, Rodgers & Hammerstein's Oklahoma!, The Band's Visit, The Phantom of the Opera on Broadway, The Prom and Tina: The Tina Turner Musical. Current tour marketing and booking shows include 9 to 5: The Musical, A Soldier's Play, An Officer and a Gentleman, Annie, Blue Man Group, Cats, Clue, Clueless, Company, Diana, Dr. Seuss' How the Grinch Stole Christmas! The Musical, Dick Clark's American Bandstand Rockin' On, Girl from the North Country, Jesus Christ Superstar, Kathleen Turner: Finding My Voice, Lempicka, Love Actually Live, The Lehman Trilogy, May We All, Spamilton, The Brat Pack, and What the Constitution Means to Me.
Andy Drachenberg
Interactive Marketing
Mackenzie Douglas
Company Manager
NETworks Presentations / Shelby Stark
Production Management
Is an industry-leading producer of touring theatrical productions, committed to delivering quality entertainment to audiences worldwide for more than 25 years. Current and upcoming productions include 1776, Anastasia, The Band's Visit, Blue Man Group, Charlie and the Chocolate Factory, Fiddler on the Roof, Hairspray, Les Misérables, The Prom, To Kill a Mockingbird, and Waitress. www.networkstours.com
Gentry & Associates / Pearce Landry-Wegener
General Management
Has managed more than 100 touring theatrical productions globally over the past 25 years. Current and upcoming productions include 1776, Anastasia, The Band's Visit, Blue Man Group, Charlie and the Chocolate Factory, Fiddler on the Roof, Hairspray, Les Misérables, The Prom, To Kill a Mockingbird, and Waitress
Kateryna Turkalo
Production Stage Manager
KATERYNA TURKALO (Production Stage Manager) is a freelance stage manager based in NYC. Recent PSM credits include RICOCHET: An Amoralist's Anthology about Surviving an American Epidemic (ART/NY), Three Tales of Life and Death by Craig Lucas (59E59, EdinburghFringe Fest), and more. ASM: Anastasia (Nat'lTour). Other National tour credits include: A Gentleman's Guide to Love and Murder, The Kingand I, The Spongebob Musical, and Escape to Margaritaville. Love and gratitude to Keaton!
Seth Wenig
Executive Producer
Has been with NETworks since its inception in 1995. He spearheaded the international tours of Fosse starring Ben Vereen and Ruthie Henshall. Seth has produced the Lincoln Center Theater production of Rodgers & Hammerstein's South Pacific and the National Theatre production of War Horse. Together with Cameron Mackintosh, Seth served as Executive Producer for both the US and UK tours of the National Theatre's My Fair Lady, the 25th Anniversary US tour of Les Misérables, the new The Phantom of the Opera tour, Miss Saigon. Currently, Anastasia, The Prom, Blue Man Group, and the upcoming To Kill a Mockingbird. He is most proud of his greatest productions – Marlo and Camden.
Dmitry Bogachev
Original Commission
Dmitry Bogachev was a Young Pianists contest winner and earned his Master of Science in Physics at the Russian National Research Center Kurchatov Institute. He has produced almost twenty Broadway and original musicals, and ice shows in Moscow. "My mom devoted her life to me and was killed when the Nord-Ost was attacked by terrorists in 2002. My wife Anastasia gave me her whole life, love and three daughters. Now all I do is dedicated to them!"
Originally produced on Broadway at the Broadhurst Theatre on April 24, 2017 by
Stage Entertainment
Producer
Founded in 1998 by Dutch television and theatre entrepreneur Joop van den Ende, Stage Entertainment is one of the world's largest theater producers and owners. With offices in the Netherlands, Germany, the U.K., Spain, Russia, France, Italy, and the U.S., SE produces some of the best-known titles in musical theatre, including The Lion King; Mamma Mia!; and Phantom of the Opera. The Management Board consists of Just Spee (CEO), Marijn de Wit (CFO), Ronald van Wechem (COO) and Fleur Mooren-la Bastide (CSO). Stage Entertainment is widely known for the exceptional quality of its shows and the warm hospitality extended to its audiences. Visit stage-entertainment.com.
Bill Taylor
Producer
After five years working in the music business with Iron Maiden, Bill joined the Really Useful Group in 1989. As CEO of  RUG (1997-2005), he oversaw productions of over 30 shows around the world, including Cats; The Phantom of the Opera; Jesus Christ Superstar; Joseph…Dreamcoat; and Sunset Boulevard.  In 2001, he acquired, for RUG, 13 West End theatres, including the London Palladium and Theatre Royal Drury Lane. As CEO of Stage Entertainment UK/USA (2005-2016), his West End, Broadway, and touring UK/US productions include Hairspray (Olivier Award), Strictly Come Dancing, Disney's High School Musical, Sister Act (OIivier, Tony nomination), and Rocky. Love to Will and Sophie.
Tom Kirdahy
Producer
Edward Albee's The Goat, or Who is Sylvia currently in London's West End. Lead producer of the 2015 Broadway hit It's Only a Play, the five-time Tony®-nominated Broadway premiere of The Visit, and, with Devlin Elliott, the Off-Broadway smash White Rabbit Red Rabbit. Additional Tony nominations for Mothers and Sons, After Midnight, Ragtime, and Master Class. He is a founding director of Berwin Lee London New York Playwrights, Inc. and currently serves as Chair of the Broadway League Government Relations Committee. Kirdahy is a graduate of NYU School of Law and worked for nearly 20 years providing legal services to low-income people living with HIV/AIDS.
Hunter Arnold
Producer
Hunter Arnold works in film and theater and is the founder and CEO of Artech Holdings, a technology incubator with the mission of supporting the live arts. Favorite credits include Spring Awakening, Kinky Boots, Dear Evan Hansen, The Goat (London), and It's Only a Play. Upcoming film: Hello Again, A Little More Alive.