CAST & CREATIVE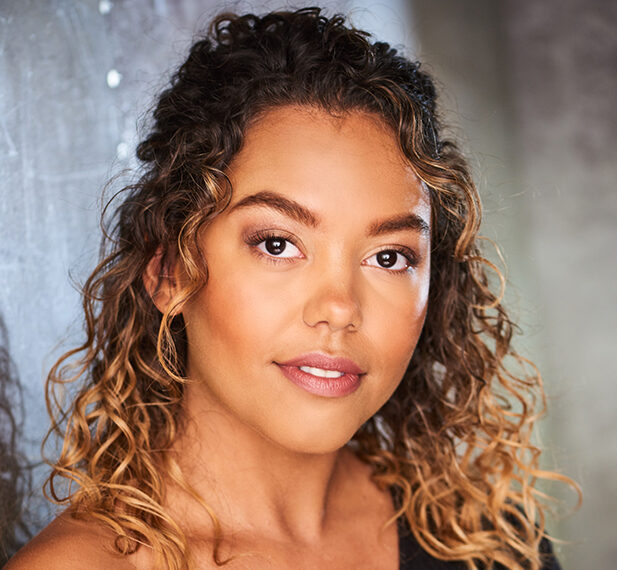 Kyla Stone
ANYA
KYLA STONE (Anya) (she/her) is elated to be making her national tour debut! Previous credits include dancing around her living room at age five to "Once Upon a December", and more recently, Sweeney Todd (Johanna, Hangar Theatre). Chapman University, BFA in Theatre Performance. CU credits: 9 to 5 (Judy), Avenue Q (Gary Coleman), The Who's Tommy (The Acid Queen), and others. Endless love and thanks to the Anastasia team, Sweet180 Management, HCKR Agency, her amazing mom, Conner, and the entire Cali squad. This is dedicated to all you future princesses: may you always follow your heart and celebrate your brilliance. @kylastone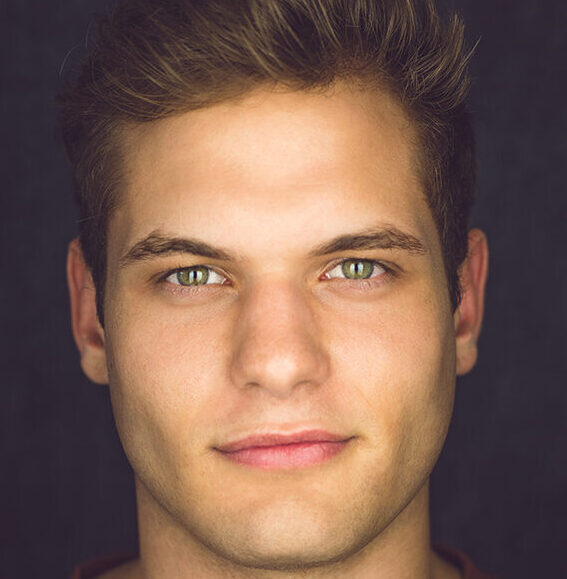 Sam McLellan
DMITRY
SAM McLELLAN (Dmitry) is a NYC-based actor who holds a BFA in Musical theater from the University of Wisconsin—Stevens Point. He has had an exciting and varied career that has taken him from the high seas to the most prominent theaters in North America. Credits: Fiddler on the Roof (Sash, National Tour), Mamma Mia! (Sky, RCCL), The Last Five Years (Jamie, NBT), Interstellar Cinderella (Prince Astral, NYCCT). He feels honored to share the stage with this company of Anastasia, following in the footsteps of many great actors who have come before him.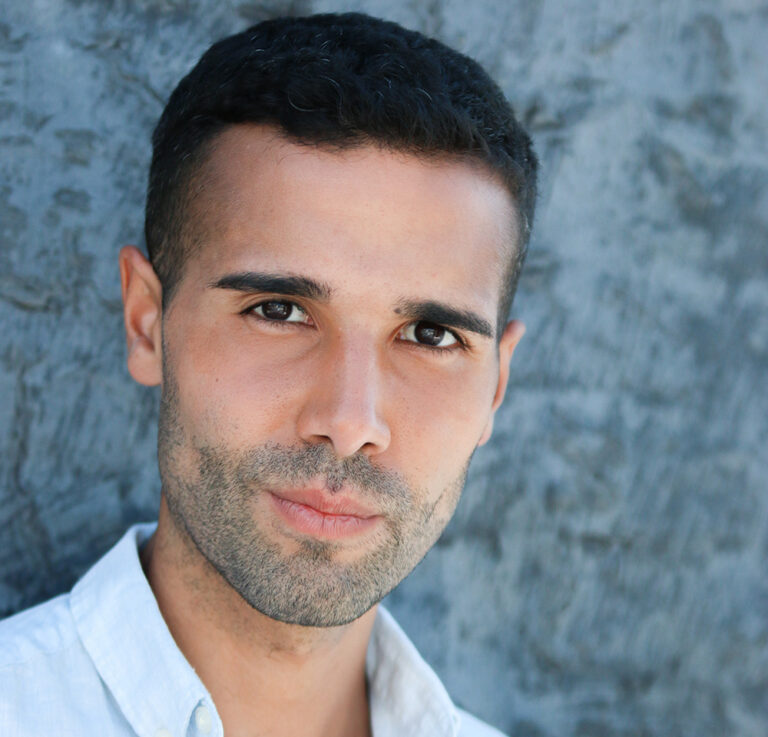 Brandon Delgado
GLEB
BRANDON DELGADO (Gleb) was born and raised in New York City. He attended LaGuardia Arts High School where he was first introduced to opera and musical theater, and trained at the New England Conservatory of Music, where he performed in a concert version of Faure's Requiem (soloist) and various operatic productions including Die Fledermaus (Dr. Falke) and Dido and Aeneas (Aeneas, Ensemble). After his time at NEC, he built a successful real estate business while performing in various productions, including a concert version of Les Misérables (Javert). Most recently, he debuted in Seacoast Repertory Theater's production of Evita (Che). He is excited to make his debut as Gleb in the national tour of Anastasia.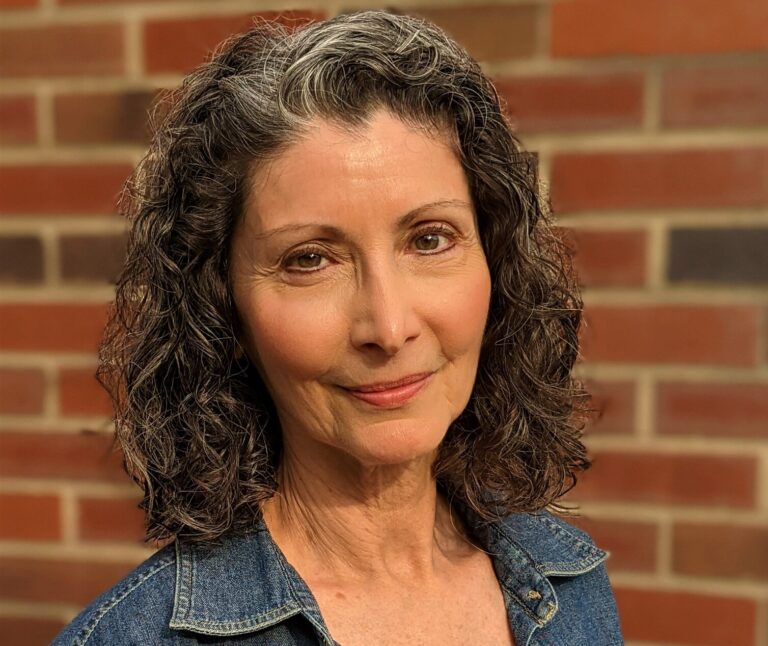 Gerri Weagraff
DOWAGER EMPRESS
GERRI WEAGRAFF (Dowager Empress) is thrilled to be touring with this wonderful cast and crew, telling this beautiful story! National Tour: Fiddler on the Roof (Golde). Regional: Arizona Broadway Theatre, Surflight Theatre, Beef & Boards, Fireside, Candlelight Theatre. Credits: Into the Woods (Cinderella's Stepmother), Show Boat (Parthy Hawks), The Spitfire Grill (Hannah), Bright Star (Mama Murphy), Lend Me a Tenor (Julia). Many thanks to Jason Styres casting and the Anastasia creative team, and to my husband Paul, my children, family, and friends for their love and support! www.gerriweagraff.com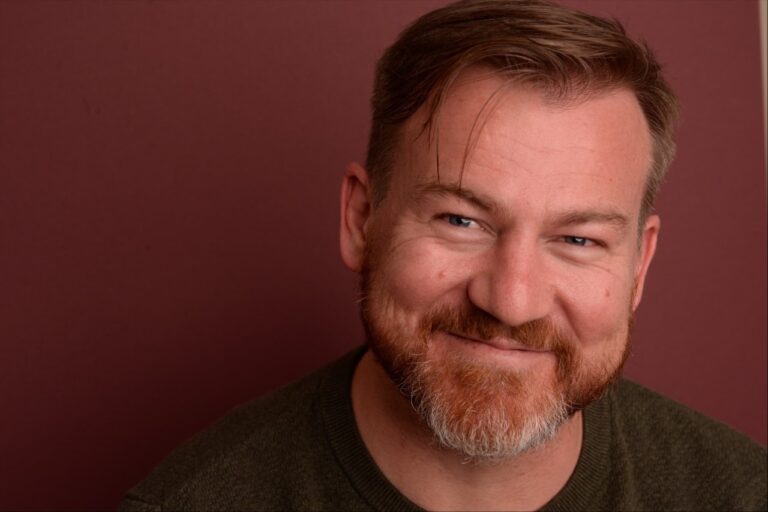 Bryan Seastrom
VLAD
BRYAN SEASTROM (Vlad) is thrilled and honored to be a part of Anastasia. Favorite credits: The Red Skelton Story (Red), Singin' in the Rain (Cosmo), Tangled: The Musical (Hook Hand), the national tour of Anything Goes, Disney Cruise Line. Bryan is also a puppeteer and family entertainer and can be found outside having fun with his pal Clide Snail in a web series called Bryan's Backyard. Proud graduate, Pacific Conservatory of Performing Arts; BFA, Musical Theatre, The College of Santa Fe. Shout out to his friends back home, his lovely wife Sapphire, and his amazing family.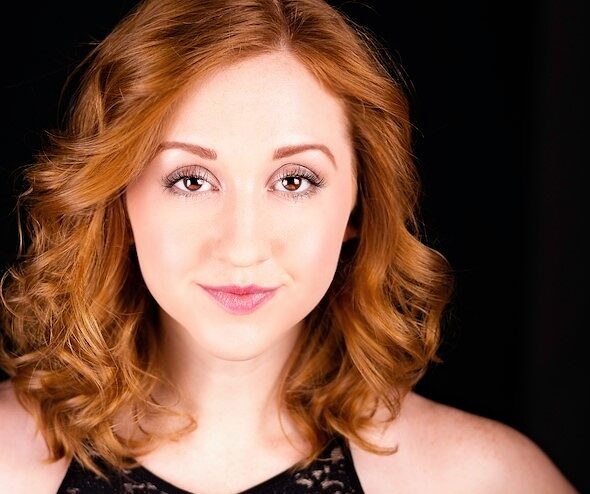 Madeline Raube
COUNTESS LILY
MADELINE RAUBE (Countess Lily). National tour debut! Recent credits: Kiss Me, Kate (Kate); The Secret Garden (Lily); Life of the Party (Nina – Dir. Larry O'Keefe & Nell Benjamin); The Phantom of the Opera (Christine); Annie (Lily St. Regis). Master's degree, Musical Theatre Performance, NYU; bachelor's degree, Classical Voice, Oberlin Conservatory. A huge thank you to Mom, Dad, Olivia, and Charlotte for all your love and support! www.madelineraube.com, Instagram: @mdrsinger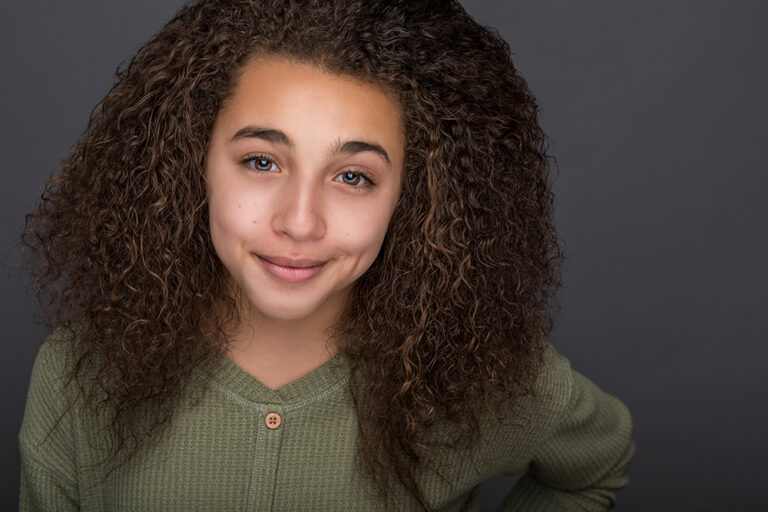 Taya Diggs
LITTLE ANASTASIA
TAYA DIGGS (Little Anastasia) from North Haven, CT, is thrilled to be making her national tour debut! She began acting at age 5 and has performed in numerous local theater productions with the Whitney Players. Favorite roles: Hairspray Jr. (Little Ines), Matilda the Musical (Matilda), and School of Rock (Shonelle). Taya has also been the voice of the "Good Night Stories for Rebel Girls" podcast for the past year. IG: @taya.diggs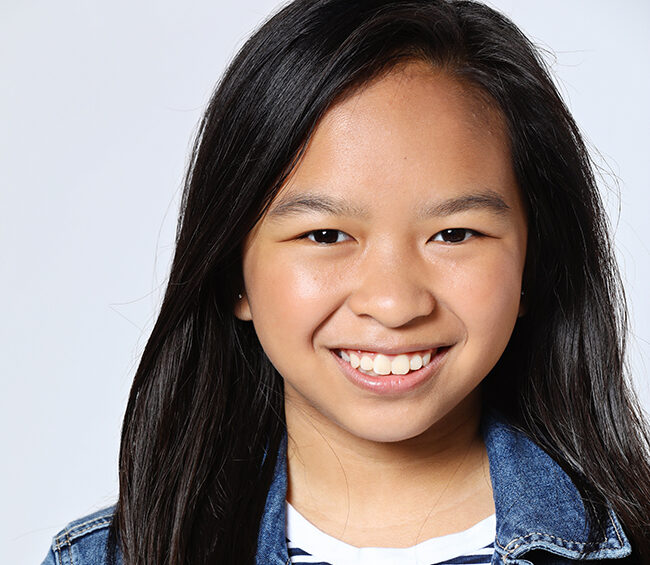 Marley Sophia
LITTLE ANASTASIA
MARLEY SOPHIA (Little Anastasia) is incredibly grateful to make her national tour debut! She has been taking voice and acting lessons and performing in local theatre since she was 8. Love and thanks to God, Mom, Dad, Ate JayG, Matteo, grandparents, coaches (Ms. Liz and Miss Jamila), SICS family, Anastasia NT family, CSPD, and the rest of our family and friends! It takes a village!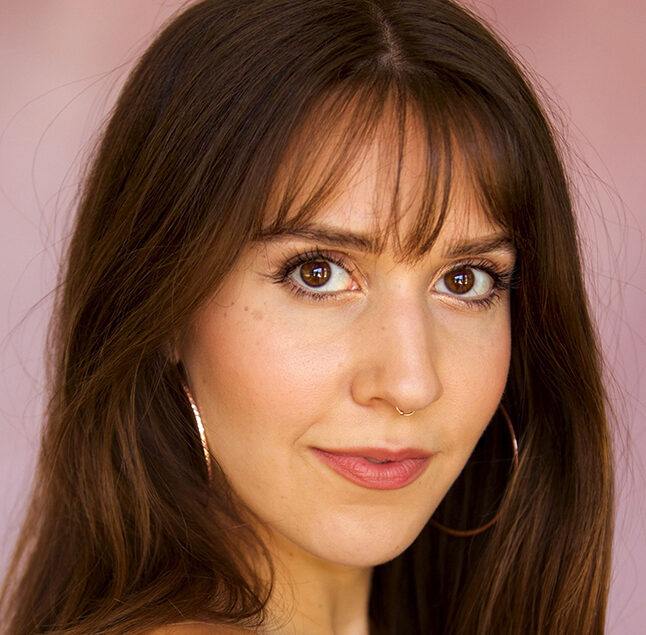 Mikayla Agrella
ENSEMBLE
MIKAYLA AGRELLA (Ensemble). This is Mikayla's national tour debut! She's performed around the world on multiple cruise lines and in Osaka at USJ. Regional: A Chorus Line (Cassie), Beauty and the Beast (Babette), On Your Feet (Gloria u/s), Ragtime (Evelyn Nesbit). Infinite love and gratitude to the team, Mom & Dad, Christian, and her San Diego family!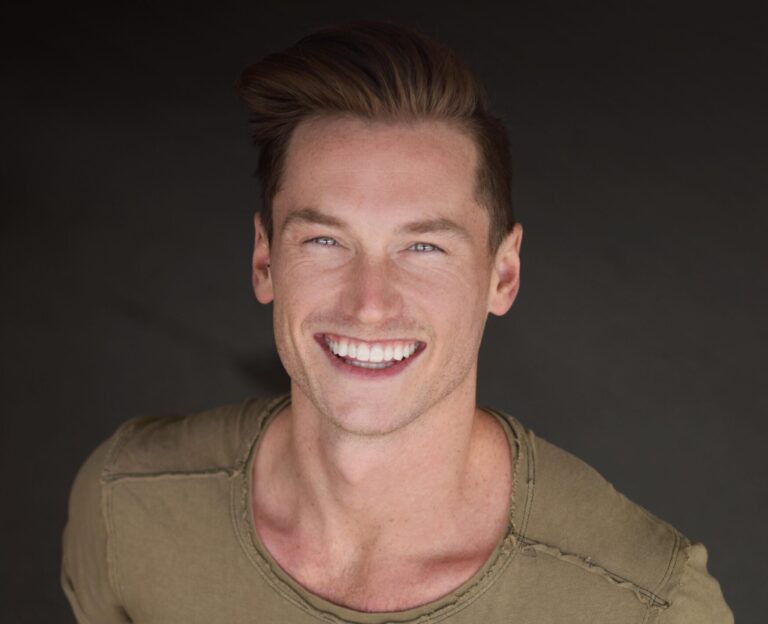 Lance Timothy Barker
SWING/DANCE CAPT
LANCE TIMOTHY BARKER (Swing, Dance Captain) is from Salt Lake City, UT. He is an alumnus of Las Vegas Academy of Performing Arts and The University of Utah (BFA in Dance). Previous credits: Odyssey Dance Theatre, Newsies the Musical (Pioneer Theatre Company), Cats, Hairspray (Dance Captain, Royal Caribbean Productions). @dancinlance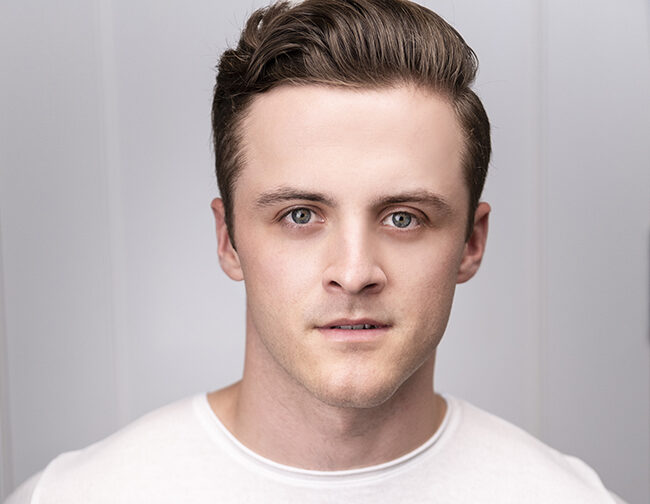 William Aaron Bishop
ENSEMBLE
WILLIAM AARON BISHOP (Ensemble) is thrilled to make his national tour debut! Previous credits: Jersey Boys (Norwegian Cruise Lines), Head Over Heels, Once Upon a Mattress, The Hunchback of Notre Dame, and many more. He was a featured soloist for Broadway's Future Holiday Concert at Lincoln Center. William thanks his agents at EA, his loving family, and friends for all their support. Enjoy the show!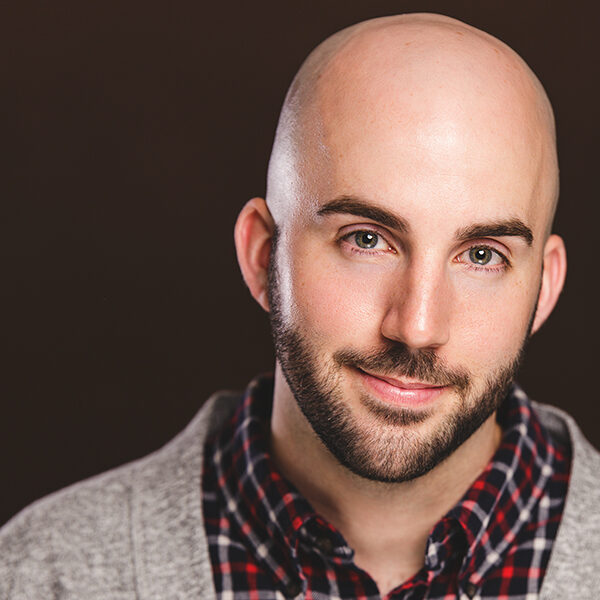 Harrison Drake
SWING
HARRISON DRAKE (Swing) is grateful to be living out his '90s childhood dreams! National Tour: A Bronx Tale. New York: Fables (Lincoln Center). Regional: Annie (Ogunquit Playhouse); A Little Night Music and Les Misérables (Lyric Theatre of Oklahoma). Endless thanks to NETworks, the creative team, FSE, friends, and family. For Drake and Chase. @headofharr.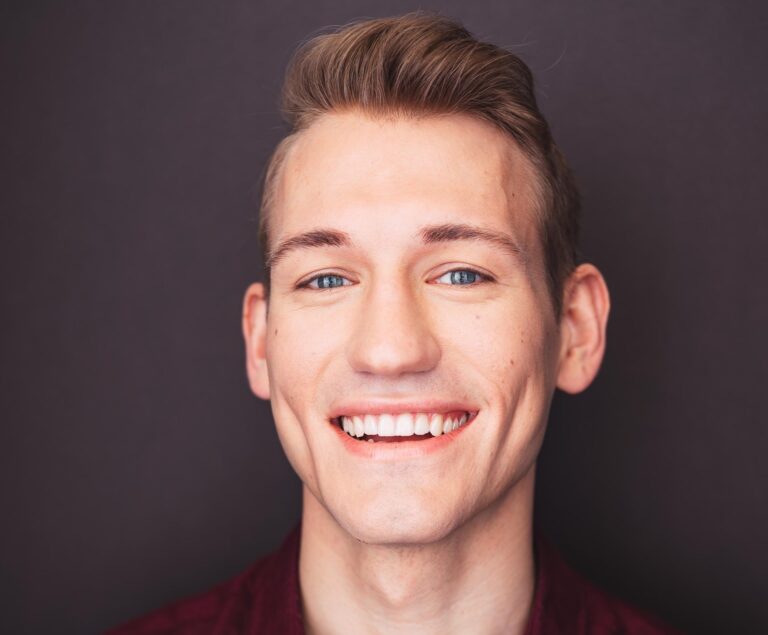 Thomas Henke
ENSEMBLE
THOMAS HENKE (Ensemble) is a Brooklyn-based actor and filmmaker. Regional: Camelot (Lancelot), My Fair Lady (Freddie US), Chicago (Ensemble). Television: Dopesick (Hulu), Love Life (HBO Max). @thomhenke, www.thomhenke.com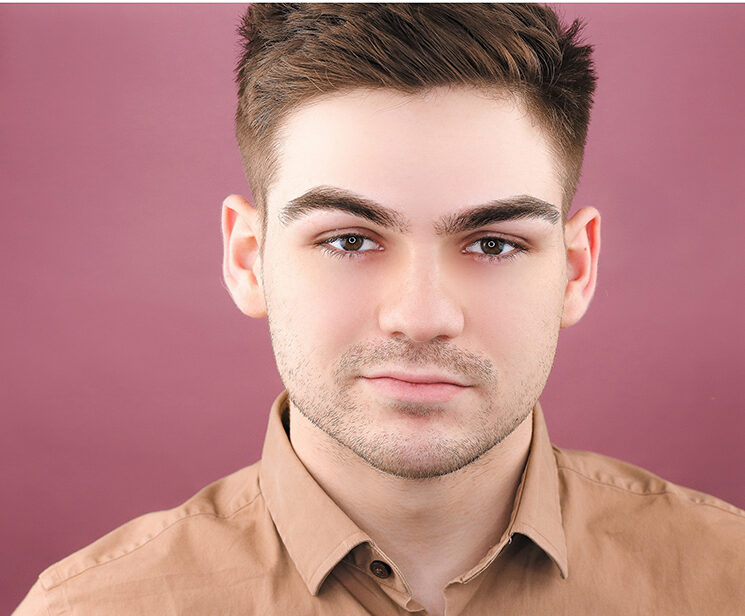 Dakota Hoar
ENSEMBLE
DAKOTA HOAR (Ensemble). National Tour: An American in Paris (Ensemble, u/s Henri Baurel) Regional: Newsies! (Spot Conlon, The Lex), A Chorus Line (Mike, Ivoryton Playhouse), The Bodyguard (NSMT). Pace Commerical Dance alum. Represented by CTG. Dakota sends love to the most supportive friends and family. @yesiamahoar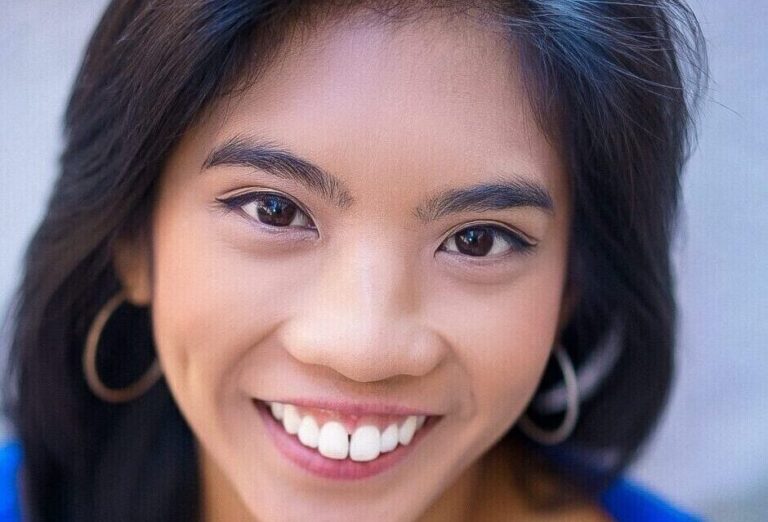 Veronica Rae Jiao
ENSEMBLE
VERONICA RAE JIAO (Ensemble). Born on unceded, native land of the Kusso (Charleston, SC), Veronica (she/her) is a Filipino-American dance creative and educator. She has danced aboard the Disney Dream with Disney Cruise Line, with RWS Entertainment Group, and has danced in and choreographed for the award-winning digital theater program Theater in Quarantine, under the guidance of Katie Rose McLaughlin and Joshua William Gelb. She navigates many creative spaces and is excited to join her first national tour! IG: @vrjiao.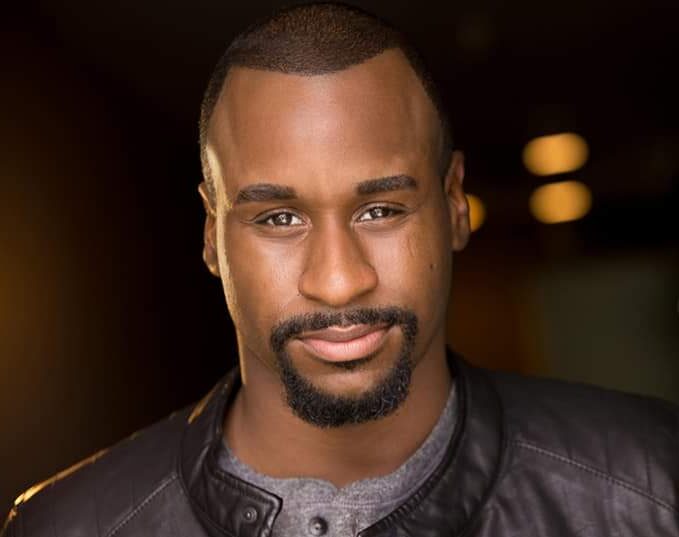 Evin Johnson
ENSEMBLE
EVIN JOHNSON (Ensemble) is proud to be joining the Anastasia family! After growing up in the small town of Rosenberg, TX, Evin attended AMDA College and Conservatory of the Performing Arts in Hollywood, CA (BFA, Musical Theatre). Favorite credits: Newsies the Musical (Specs), The Hunchback of Norte Dame (Ventura County premiere), Tangled: The Musical (Gunther), Memphis (Delray), Rudolph the Red-Nosed Reindeer: The Musical (National Tour), School of Rock (Mr. Williams) "If your dreams don't terrify you – they're not big enough!"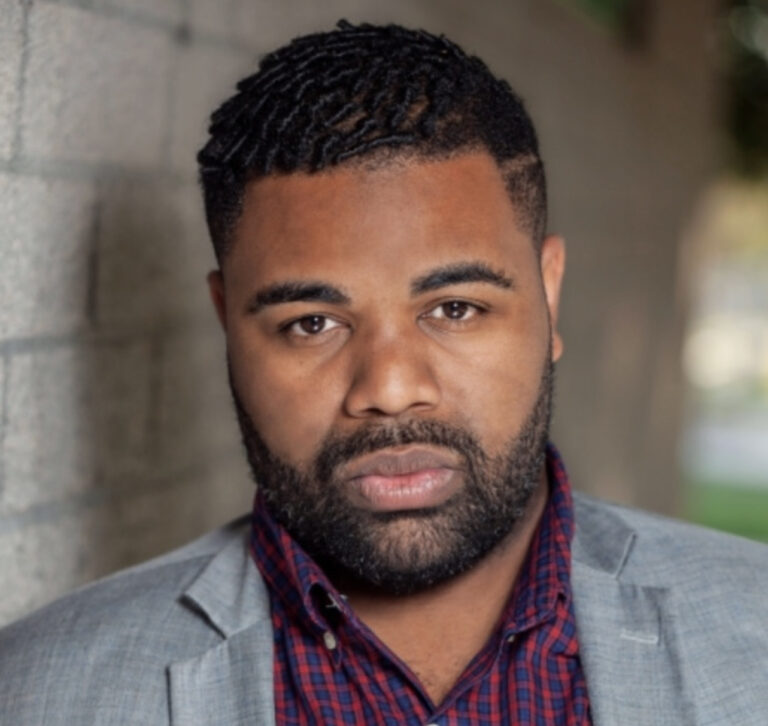 Ceron Jones
ENSEMBLE
CERON JONES (Ensemble) is an actor/singer/ director from CA. Regional: Kinky Boots (3-D Theatrical) and Memphis (5-Star Theatricals, formerly Cabrillo Music Theatre. He is thrilled to be a part of Anastasia.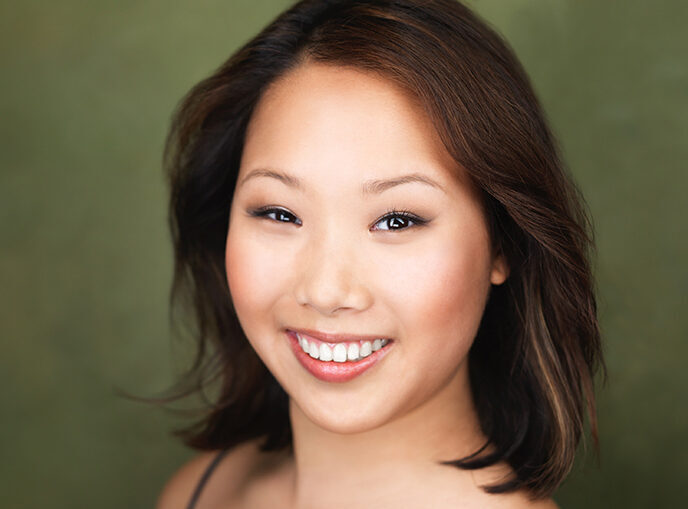 Madeline Kendall
ENSEMBLE
MADELINE KENDALL (Ensemble). National tour debut! Originally from Gloucester County, South Jersey. Graduate of Wagner College, NY. Regional: Our Town (Rebecca), She Loves Me (Ensemble/Swing) Peterborough Players. Many thanks to my incredibly loving and supportive parents, family, and friends!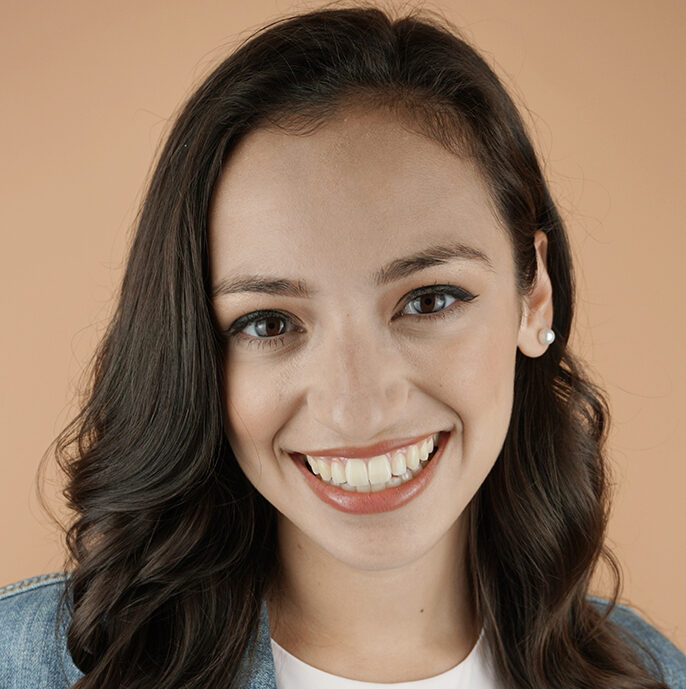 Lizzy Marie Legregin
SWING
LIZZY MARIE LEGREGIN (Swing), a New Jersey native, is thrilled to be making her national tour debut in Anastasia! Regional: Joseph and the Amazing Technicolor Dreamcoat (Gad, Axelrod Performing Arts Center). BA, Dance Performance, Georgian Court University.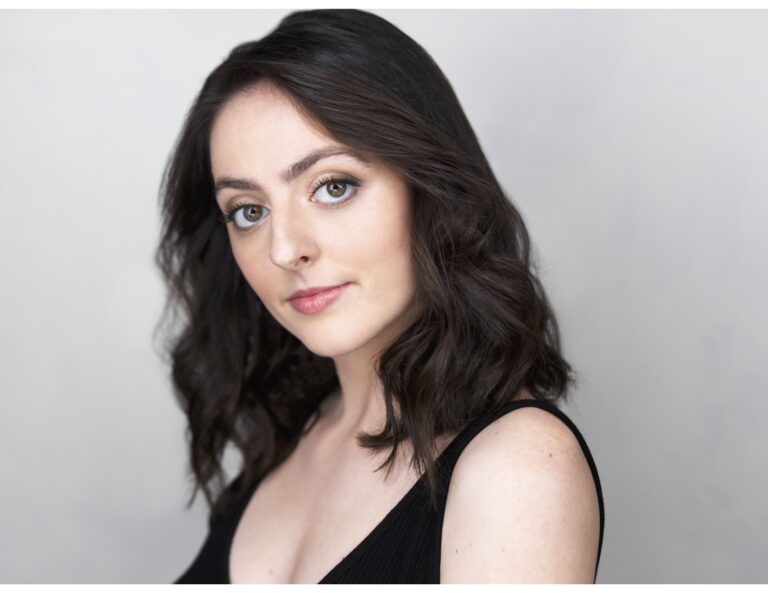 Victoria Madden
ENSEMBLE/ASST. DANCE CAPT
VICTORIA MADDEN (Ensemble, Assistant Dance Captain). National tour debut. Credits: School of Rock (u/s Patty), The Count of Monte Cristo, Beauty and the Beast, Annie (Tuacahn Amphitheatre), Anne Frank: My Secret Life (Anne Frank, Syracuse Stage), The Wizard of Oz, Hello, Dolly! (Maine State Music Theatre), The Little Mermaid (Arista, The Argyle Theatre), Saturday Night Fever, Newsies! (Hannah, Cortland Repertory Theatre). Training: Bolshoi Ballet, Joffrey Ballet. BFA, Musical Theatre (Syracuse University).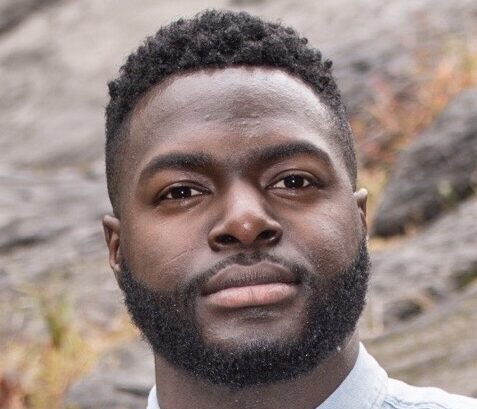 Christian McQueen
ENSEMBLE
CHRISTIAN McQUEEN (Ensemble) was last seen in a production of Porgy and Bess (Jake). Christian grew up singing in church as a kid. Graduate of Kansas Wesleyan University double major in Business Communication and Theater. He is a native of Southern California, currently living in New York City. @theshow6000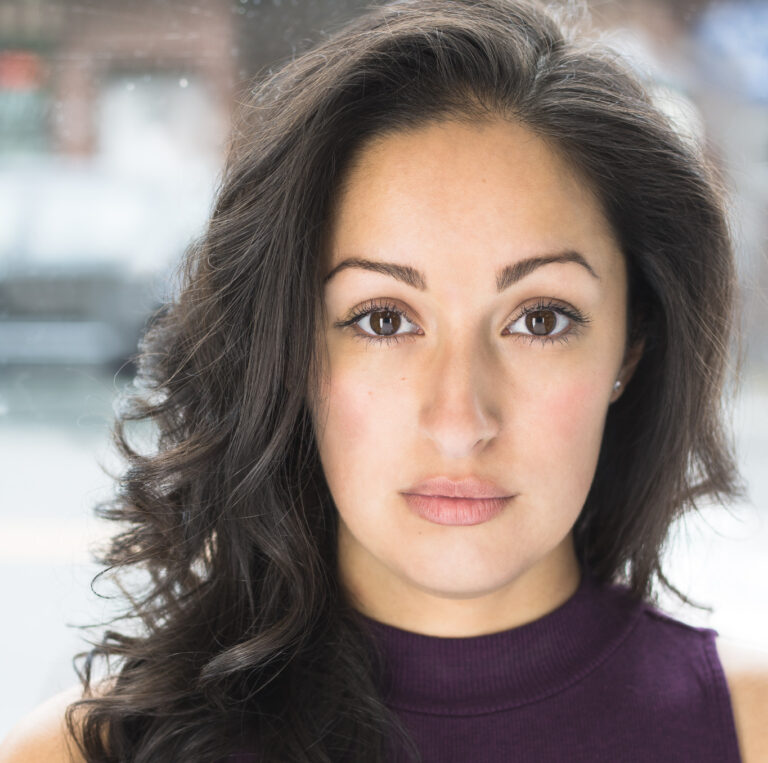 Elizabeth Ritacco
SWING
ELIZABETH RITACCO (Swing) is grateful to be embarking on her first national tour! All her love to the cast and crew that have made this experience unforgettable, and besos y abrazos to her family. The world is yours. @SillyLizzles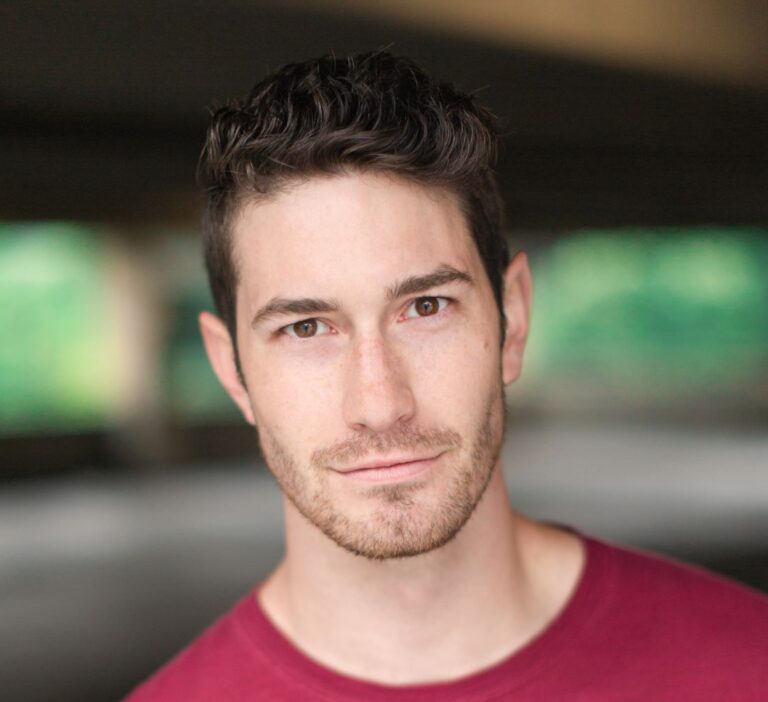 Taylor Stanger
ENSEMBLE
TAYLOR STANGER (Ensemble), from Boise, ID, received his BFA in Music Dance Theatre from Brigham Young University. Favorite credits: Mary Poppins, Catch Me If You Can, 1820: The Musical, The Music Man, Swan Lake, The Sound of Music, and contracts with Royal Caribbean Productions.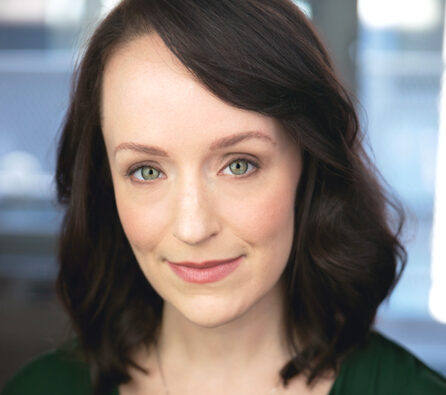 Sarah Statler
ENSEMBLE
SARAH STATLER (Ensemble). Regional: Buddy…The Buddy Holly Story (Vi Petty), Indecent (Miriam Godowsky/Accordion), Tickling the Ivories (Pianist/Vocalist), New York Theater: The Dome (Sarah), Jay Alan Zimmerman's Incredibly Deaf Musical (Lisa), Leonard Bernstein's Mass (Featured Street Chorus).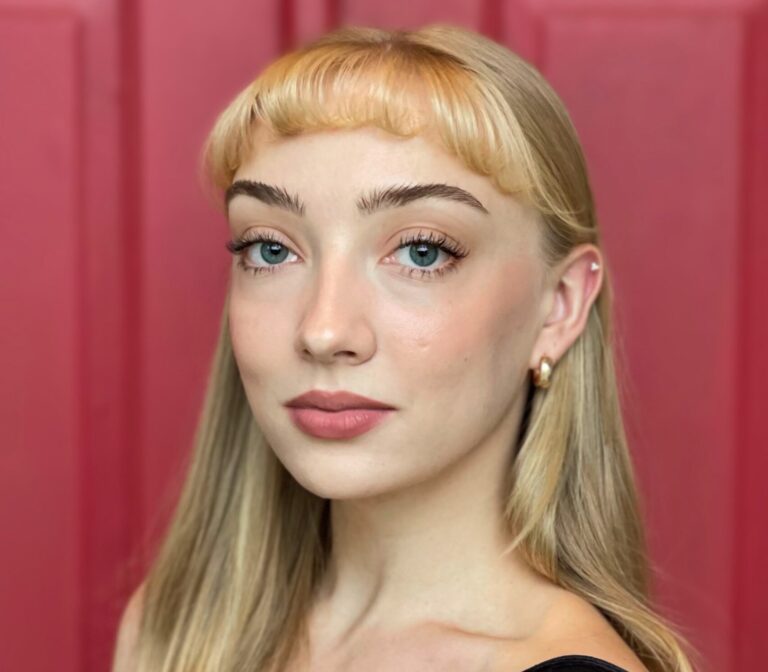 Lauren Teyke
ENSEMBLE
LAUREN TEYKE (Ensemble) is thrilled to be making her professional debut in Anastasia. Favorites credits: The Nutcracker (Clara, Rat King; Sarasota Cuban Ballet), Singin' in the Rain (Lady in Green; The Players Theatre of Sarasota), and performing in Cuba and China. Trained at Ovation School of Musical Theatre.
Terrence McNally
Book
Terrence McNally is a recipient of the Dramatists Guild Lifetime Achievement Award. He has won four Tony® Awards for his plays Love! Valour! Compassion! and Master Class, and his musical books for Kiss of the Spider Woman and Ragtime. The Kennedy Center recently produced three of his plays under the title Terrence McNally's Nights at the Opera: Master Class, The Lisbon Traviata, and the world premiere of Golden Age. Recent works include Mothers and Sons, the book for The Visit on Broadway, And Away We Go at the Pearl Theatre Company, and the libretto for Great Scott (composer, Jake Heggie) for Dallas Opera. In 1996, he was inducted into the Theatre Hall of Fame. Terrence McNally is a member of The Dramatists Guild, Inc.
Stephen Flaherty & Lynn Ahrens
Music & Lyrics
Stephen Flaherty & Lynn Ahrens have been collaborators since 1983. They won Tony, Drama Desk and Outer Critics Circle Awards for Broadway's Ragtime, and their show Once On This Island just won the 2018 Tony Award for Best Revival of a Musical. They were nominated for two Academy Awards and two Golden Globes for the score of Twentieth Century Fox's animated feature film Anastasia. They are three-time Grammy nominees. Other Broadway credits include: Seussical, Rocky, My Favorite Year, Chita Rivera: The Dancer's Life and the 2009 revival of Ragtime; Lincoln Center Theater's A Man of No Importance, Dessa Rose and The Glorious Ones; Off-Broadway: Lucky Stiff;  Kennedy Center world premiere of Little Dancer. Individually, Ms. Ahrens wrote book and lyrics for Madison Square Garden's A Christmas Carol. She has won the Lilly Award for Lyrics and the Emmy Award for her extensive work in television, including the animated series Schoolhouse Rock. Mr. Flaherty composed the score for the recent dance musical In Your Arms (Old Globe), the musical Loving Repeating (Jefferson Award, Best New Musical), incidental music for Neil Simon's Proposals (Broadway), and has many film and concert credits.  Ahrens and Flaherty received the Oscar Hammerstein Award for Lifetime Achievement and are members of the Theater Hall of Fame. Council, Dramatists Guild of America. www.ahrensandflaherty.com
Twentieth Century Fox Motion Pictures
Inspired by the Motion Picture
One of the world's largest producers and distributors of motion pictures, Twentieth Century Fox Film includes the component units Twentieth Century Fox, Fox 2000 Pictures, Fox Searchlight Pictures, Fox International Productions, and Twentieth Century Fox Animation. Fox Stage Productions, the live theater production-division of the studio, has offices in New York and Los Angeles, and is currently developing numerous legitimate stage properties based on iconic motion pictures in the Fox library, including Diary of a Wimpy Kid, Mrs. Doubtfire, and The Devil Wears Prada, among others.
From the play by Marcelle Maurette
As adapted by Guy Bolton
Darko Tresnjak
Director
Darko Tresnjak won the 2014 Tony®, Drama Desk, and Outer Critics Circle awards for A Gentlemen's Guide to Love and Murder starring Jefferson Mays, and a 2015 Obie Award for The Killer starring Michael Shannon. Favorite productions include The Ghosts of Versailles with Patti LuPone and Patricia Racette at Los Angeles Opera; The Merchant of Venice with F. Murray Abraham at TFANA and RSC; Titus Andronicus with John Vickery at the Stratford Festival; The Skin of Our Teeth with Marian Seldes and Kristine Nielsen at WTF; and The Women with Kate Baldwin at the Old Globe. Darko is the Artistic Director of Hartford Stage. darkotresnjak.com
Alexander Dodge
Scenic Design
Broadway: A Gentleman's Guide to Love and Murder (Tony®, Drama Desk, Outer Critic's nominations), Present Laughter(Tony nomination), Old Acquaintance, Butley, and Hedda Gabler. Off-Broadway: The Liar (CSC); Ripcord (MTC); Rapture, Blister, Burn (Playwrights); Lips Together, Teeth Apart (Second Stage); Observe the Sons of Ulster… (LCT, Lortel Winner). West End: All New People. Opera: Ghosts of Versailles (L.A.), Dinner at Eight (Minnesota); Il Trittico (Berlin); and Lohengrin (Budapest). Tour: Disney's Hunchback of Notre Dame (Tokyo, Berlin). TV: "Julie's Greenroom" (Netflix). Training: Yale.
Linda Cho
Costume Design
Broadway: A Gentlemen's Guide to Love and Murder (Tony Award®); Velocity of Autumn. Over 200 regional and international design credits in theatre, dance, and opera. Recipient of the Craig Noel Award, Connecticut Critic Circle Award, Irene Sharaff Young Master Award, Ruth Morely Design Award. Nominations from Outer Critics Circle, Drama Desk, Lucille Lortel, Henry Hewes, Elliot Norton, Bay Area, Robby, IRNE, and Jeff awards. MFA, Yale School of Drama. www.lindacho.com
Donald Holder
Lighting Design
Broadway: Over 50 productions; two Tony® Awards (The Lion King and South Pacific); and 11 Tony nominations. Recent projects include: Oslo; In Transit; She Loves Me; Fiddler on the Roof; The Father; The King and I; On The Twentieth Century; The Bridges of Madison County; Golden Boy; Spiderman: Turn Off The Dark; Ragtime; Movin' Out; Bullets Over Broadway; The Boy From Oz; Thoroughly Modern Millie; many others. Television: "SMASH," seasons 1 and 2 (NBC-Dreamworks).
Peter Hylenski
Sound Design
Grammy®, Olivier, four-time Tony® nominated. Selected designs include: Something Rotten!; Rock of Ages; After Midnight; Motown; The Scottsboro Boys; Side Show; Rocky; Bullets Over Broadway; Shrek the Musical; On A Clear Day…; Lend Me a Tenor; Elf; Wonderland; Cry Baby; The Times They Are A-Changin'; The Wedding Singer; Sweet Charity; Martin Short: Fame Becomes Me; Little Women; Brooklyn. Other credits: Le Reve at Wynn Las Vegas; Ragtime(London); Rocky Das Musical; King Kong; Bull Durham; Mame; Gotta Dance; The Prom.
Aaron Rhyne
Projection Design
Broadway: A Gentleman's Guide to Love and Murder (Drama Desk Award); Bonnie & Clyde. Off-Broadway: Absolute Brightness, Bootycandy, Water by the Spoonful, Wild with Happy, Working. Opera: Ghosts of Versailles (LA Opera), La Traviata (Wolftrap). Disney: Frozen, Tangled (Disney Cruise Line), Frozen Live at the Hyperion (Disneyland Resort). Regional: Asolo Rep, Berkley Rep, Ford's Theatre, Geffen Playhouse, Hartford Stage, Huntington Theatre Company, LaJolla Playhouse, Maltz Jupiter, Shakespeare Theatre, The Old Globe, Theatre Aspen. aaronrhyne.com
Charles G. Lapointe
Hair/Wig Design
Over 50 Broadway shows including: On Your Feet!; Hamilton; Doctor Zhivago; The Color Purple; Of Mice and Men; Violet; Side Show; Elephant Man; After Midnight; Beautiful; Gentleman's Guide to Love and Murder; Motown; Jekyll and Hyde; Clybourne Park; Bring It On; Newsies; The Mountaintop; Memphis; Lombardi; Fences; In the Heights; Jersey Boys; A Raisin in the Sun. Emmy® nominee, "The Wiz Live!"
Joe Dulude II
Makeup Design
Broadway & West End: Wicked, Beautiful. Broadway: Sunday in the Park with George; Anastasia; Holiday Inn; Allegiance; Dr. Zhivago; On the Town; If/Then; Follies; Jekyll & Hyde; The Normal Heart; Grease. Off-Broadway: Sweet Charity (New Group), Into the Woods (Public Theatre), Wild Party (Encores!), Show Boat (New York Philharmonic). Pre-Broadway: The SpongeBob Musical. Regional: Show Boat (Fiddlehead). Film: The Discovery (key makeup), Manhattan by the Sea, Ghostbusters. Adjunct Faculty: Pace University, Muhlenberg College, Hartt School. joe2design.com
Tom Murray
Musical Supervisor & Music Director/Conductor
Broadway: Honeymoon In Vegas; The Bridges of Madison County; Nice Work If You Can Get It; A Little Night Music; Sunday In The Park… London: A Little Night Music (Chocolate Factory, West End), Parade (Donmar), Pacific Overtures (Donmar). Premieres: The Last Five Years (New York, London), The Glorious Ones (Ahrens/Flaherty), Loving Repeating (Flaherty), Saturday Night (US premiere). Four Joseph Jefferson Awards (Chicago) and one Barrymore Award (Philadelphia) for music-direction. Upcoming: The Connector (Jason Robert Brown).
Jeremy Robin Lyons
Music Director
John Mezzio
Music Coordinator
The Booking Company / Meredith Blair
Tour Booking
Bond Theatrical
Marketing & Publicity Direction
Andy Drachenberg
Interactive Marketing
Heather Moss
Company Manager
NETworks Presentations / Hector Guivas
Production Management
Doug Besterman
Orchestrations
Three-time Tony Award® winner: Fosse (1999), The Producers (2001), Thoroughly Modern Millie (2002). Broadway: Charlie and the Chocolate Factory; Anastasia; A Bronx Tale; It Shoulda Been You; Bullets Over Broadway; Rocky; On a Clear Day…; Sister Act; How to Succeed…; Elf; Young Frankenstein; Tarzan; Dracula; Seussical; Music Man; Big; Damn Yankees. International: Guys and Dolls. Regional: Little Dancer, Calvin Berger. Film/Television: Beauty and the Beast, "Peter Pan Live!," "The Sound of Music Live!," Frozen, Mulan, Chicago.
Stephen Flaherty
Vocal Arrangements
Michael Keller & Michael Aarons
Music Coordinator
Broadway: War Paint, Dear Evan Hansen, School of Rock, Hamilton. Upcoming Broadway: Prince of Broadway, The SpongeBob Musical, Halftime. Current Tours: Kinky Boots, Hamilton (Chicago), Hamilton (national tour).
David Chase
Dance Arrangements
David Chase has been Dance Arranger, Music Director, and/or Music Supervisor for 32 original Broadway productions. Also: several West End shows, Radio City Music Hall, Lyric Opera of Chicago, Boston Pops. TV:  Music Director/Arranger for NBC's "The Sound of Music, Live!" and "Peter Pan, Live!" (Emmy® nominations for both). Grammy® nomination for Nice Work… album. Music training: Harvard Biology degree.   
Adam Cates
Associate Choreographer
Broadway: A Gentleman's Guide to Love and Murder, Anything Goes. Tours: GGLAM, Tommy Tune's Doctor Dolittle, Wizard of Oz. Television: "90210," "Live from Lincoln Center." As choreographer: Juilliard Opera, NYMF, Theatre Under the Stars, Music Theatre Wichita, Arkansas Rep, Gulfshore Playhouse. Upcoming: The World According to Snoopy. www.adamcates.com
Gentry & Associates / Elizabeth Bayer
General Management
Mariah Young
Production Stage Manager
Trey Johnson
Stage Manager
Broadway: Les Misérables, Gigi, A Streetcar Named Desire. Tour: Evita. Off-Broadway: The Last Five Years, Play Dead, The Broken Heart. Multiple labs, workshops and events, including Fun Home and Fortress of Solitude. Northern Arizona grad. Proud member of AEA. Love to Mom, Dad, Casey, and Morgan.
Lee Micklin
Assistant Stage Manager
Broadway: Oh, Hello on Broadway; American Psycho; An Act of God; Cabaret; Twelfth Night/Richard III; The Heiress; Evita; Follies (New York/Los Angeles). The Public/Regional: Eclipsed; Love's Labour's Lost; The Twenty-Seventh Man; Into the Woods; We Have Always Lived in the Castle; Compulsion. BA, Lehigh University. MFA, Yale School of Drama.
Richard A. Leigh
Production Stage Manager / National Tour
National Tours: The Color Purple, Dr. Seuss' How the Grinch Stole Christmas! at Madison Square Garden, The Bodyguard, Jersey Boys, Hair, Bring It On: The Musical, Ghost The Musical, My Fair Lady, and Hello Dolly! w/ Sally Struthers. Also, Elton John and Tim Rice's Aida (Taiwan) and Guys & Dolls – National Tour (Asst. Director). Regional: The Color Purple and The Bodyguard at Paper Mill Playhouse. Much love to my parents, my family, and to Peter.
Rachel E. Winfield
Stage Manager / National Tour
National Tour debut! Off-Broadway: Dido of Idaho, Against the Hillside (Ensemble Studio Theatre), NY Theatre: New York Rep, Caborca Theatre Company, Playwrights Horizons, New Victory Theatre, Long Wharf Theatre, Roundabout Theater, The Public. MFA Stage Management: University of Iowa. Love to family and friends.
Ellen Goldberg
Assistant Stage Manager / National Tour
Broadway: She Loves Me, Dames at Sea, Gigi. Off-Broadway: The Last Match, Sell/Buy/Date, Ghost Stories, A Month in the Country, Kung Fu, Fun Home. Regional: Soft Power (Center Theatre Group); Dangerous House, Where Storms Are Born (Williamstown Theatre Festival); Cloud 9 (Hartford Stage); Little Dancer (The Kennedy Center). Graduate of Fordham College at Lincoln Center. For Grandma Rose.
Stage Entertainment
Producer
Founded in 1998 by Dutch television and theatre entrepreneur Joop van den Ende, Stage Entertainment is one of the world's largest theater producers and owners. With offices in the Netherlands, Germany, the U.K., Spain, Russia, France, Italy, and the U.S., SE produces some of the best-known titles in musical theatre, including The Lion King; Mamma Mia!; and Phantom of the Opera. The Management Board consists of Just Spee (CEO), Marijn de Wit (CFO), Ronald van Wechem (COO) and Fleur Mooren-la Bastide (CSO). Stage Entertainment is widely known for the exceptional quality of its shows and the warm hospitality extended to its audiences. Visit stage-entertainment.com.
Bill Taylor
Producer
After five years working in the music business with Iron Maiden, Bill joined the Really Useful Group in 1989. As CEO of  RUG (1997-2005), he oversaw productions of over 30 shows around the world, including Cats; The Phantom of the Opera; Jesus Christ Superstar; Joseph…Dreamcoat; and Sunset Boulevard.  In 2001, he acquired, for RUG, 13 West End theatres, including the London Palladium and Theatre Royal Drury Lane. As CEO of Stage Entertainment UK/USA (2005-2016), his West End, Broadway, and touring UK/US productions include Hairspray (Olivier Award), Strictly Come Dancing, Disney's High School Musical, Sister Act (OIivier, Tony nomination), and Rocky. Love to Will and Sophie.
Tom Kirdahy
Producer
Edward Albee's The Goat, or Who is Sylvia currently in London's West End. Lead producer of the 2015 Broadway hit It's Only a Play, the five-time Tony®-nominated Broadway premiere of The Visit, and, with Devlin Elliott, the Off-Broadway smash White Rabbit Red Rabbit. Additional Tony nominations for Mothers and Sons, After Midnight, Ragtime, and Master Class. He is a founding director of Berwin Lee London New York Playwrights, Inc. and currently serves as Chair of the Broadway League Government Relations Committee. Kirdahy is a graduate of NYU School of Law and worked for nearly 20 years providing legal services to low-income people living with HIV/AIDS.
Hunter Arnold
Producer
Hunter Arnold works in film and theater and is the founder and CEO of Artech Holdings, a technology incubator with the mission of supporting the live arts. Favorite credits include Spring Awakening, Kinky Boots, Dear Evan Hansen, The Goat (London), and It's Only a Play. Upcoming film: Hello Again, A Little More Alive.
50 Church Street Productions
Producer
50 Church Street Productions is led by Rick Costello and Jack Sennott. Broadway credits include A Gentleman's Guide to Love and Murder (Tony Award®); The Trip to Bountiful (Tony nomination); and Gore Vidal's The Best Man. Touring productions include A Gentleman's Guide to Love and Murder and Hair. Rick and Jack are also both directors at the Tony Award-winning Hartford Stage Company.
The Shubert Organization
Producer
Since its founding in 1900, The Shubert Organization has been in the forefront of the American theater. Under the leadership of Philip J. Smith, Chairman, and Robert E. Wankel, President, The Shubert Organization owns and operates 17 Broadway theatres and six off-Broadway venues. The company has produced and co-produced hundreds of plays and musicals.
Elizabeth Dewberry
Producer
Novelist (His Lovely Wife, Sacrament of Lies, and others), playwright, member of the BMI Musical Theatre Workshop. Board member of the Dramatists Guild Fund.
Ali Ahmet Kocabiyik
Producer
CMU alumnus, Chairman of Borusan Group, Founder of Borusan Istanbul Philharmonic Orchestra and Borusan Contemporary Art Museum. Recipient of Gold Medal in the Arts from The Kennedy Center.
Carl Daikeler
Producer
In addition to his work as CEO of Beachbody.com, he is proud to work with Broadway producers of diverse projects including Disaster!; Deaf West Theatre's Spring Awakening; The Visit; It's Only a Play; The Bridges of Madison County; Macbeth. Upcoming: film adaptations of Hello Again and A Little More Alive.
Van Dean
Producer
Van Dean is a Tony® and Grammy®-winning producer of 11 Broadway show and 100 albums. Gratitude to Anastasiaproducing partner, Mia Moravis.
Stephanie Rosenberg
Producer
Stephanie Rosenberg is a Tony®-nominated Broadway producer and an executive producer of the Grammy Award®-winning album, The Color Purple. Thank you to my friends and family! TheEmpressProductions.com
Warner/Chappell Music
Producer
Warner/Chappell Music is the global music publishing company of Warner Music Group and is home to a vast array of legendary songwriters including Lynn Ahrens and Stephen Flaherty. With offices in more than 40 countries, Warner/Chappell provides deep expertise across a range of creative services and the most innovative opportunities for its songwriters.
42nd.Club
Producer
42nd.club is a club for Broadway investors. Current: Waitress, Sunset Boulevard. Principles include Tom McGrath, Kenneth Kades, Mady Kades and Claire Kenny. www.42nd.club
Phil Kenny
Producer
Phil Kenny is a technology attorney, entrepreneur, and co-founder of 42nd.club. philkenny.com
Judith Ann Abrams
Producer
Multi Tony® & Olivier Award winner. Dedicated with pride to all the immigrants in my family. Thank you, Ancestry friends. For our team & Cristal, Rio, Irma/Nana. www.JudithAnnAbramsProductions.com
Broadway Asia
Producer
Founders Simone Genatt-Haft/Marc Routh, among the largest global production/management/distribution companies; 500 cities, 40 countries, five continents; An American in Paris; Amélie; The Producers; Hairspray; The Sound of Music; Jay Chou's The Secret; Fuerzabruta; Neverland: Peter Pan Immersive; and many more.
Umeda Arts Theater
Producer
Theatrical producing company that owns and operates two theaters in Osaka. UAT has been successfully providing live entertainment from the world market, including theater, musicals, etc. to Osaka, Tokyo, and many other cities around Japan.
Eric Cornell
Executive Producer
Eric Cornell has been in the entertainment field for over 15 years and has worked on the producing and management teams of various original Broadway, Off-Broadway, national tours, and regional shows. Eric Cornell Productions was incorporated to further his producing interests in theatre, television, and digital media. ericcornellproductions.com
Mark Lee & Ed Filipowski
Producer
Bway: Mothers and Sons, It's Only a Play, and The Visit. Mark is a founding trustee of  Berwin Lee London New York Playwrights Inc.
Harriet Newman Leve
Producer
An American in Paris; Beautiful; Hedwig (Tony®); War Horse (Tony); La Cage aux Folles (Tony); Norman Conquests (Tony); Of Mice and Men; 39 Steps; A Little Night Music; Ann; The Mountaintop; The Crucible; Beebo Brinker; Stomp.
Peter May
Producer
Peter May is President of Trian Partners, an investment firm. Co-producer of Waitress; An American in Paris; The Humans; A View From The Bridge (Tony Award®); Hello, Dolly!; The Elephant Man; and many more. He is also a strong supporter of not-for-profit theater.
David Mirvish
Producer
David Mirvish is a theatrical producer who operates four theatres in Toronto. Mirvish Productions has produced plays and musicals throughout Canada, on Broadway and in London's West End, and presented over 800 touring productions in the city of Toronto.
Sandi Moran
Producer
Sandi Moran is a founding patron of Opera Naples and trustee for the Naples Winter Wine Festival. Broadway credits include Disaster!; Allegiance; Deaf West Theatre's Spring Awakening; and The Visit.
Seoul Broadcasting System
Producer
SBS is Korea's leading media and entertainment company, reaching global audiences with thrilling contents. SBS co-produces musicals, concerts, and exhibitions, and is credited in almost every large-scale musical in Korea including Chicago; Mamma Mia!; and Once.
Sara Beth Zivitz
Producer
Sara Beth Zivitz is delighted to be a part of the Anastasia family. Broadway credits: A Time to Kill, It Shoulda Been You. Investor: The Front Page. In loving memory of my beautiful grandmothers.
Michael Stotts
Producer
Michael Stotts has served as Managing Director of Hartford Stage since 2006. He is immensely proud to have been involved in the premieres of Anastasia; A Gentlemen's Guide to Love and Murder; and numerous other shows in Hartford, CT.
LD Entertainment
Producer
Mickey Liddell (CEO) & Robert Ahrens. Film: Jackie, The Zookeeper's Wife, Anthropoid, Risen, The Grey. Theatre: Dear Evan Hansen; Sunday in the Park…; Xanadu.
Sally Cade Holmes
Producer
SALLY CADE HOLMES (Producer) Broadway: The Inheritance, Hadestown (Tony Award), Frankie & Johnny, Anastasia. Off-Broadway: Little Shop of Horrors, Puffs. Other collaborations: Tom Kirdahy Productions (former Associate Producer), WP Theatre (Lab Mentor), Oregon Shakespeare Festival, Williamstown Theatre Festival, Play On Shakespeare and more. www.sallycadeholmes.com
Jay Alix & Una Jackman
Producer
Broadway: Hello, Dolly!; The Front Page; The Humans (Tony®); A View From the Bridge (Tony); Skylight (Tony); Gentleman's Guide… (Tony).
Kayla Greenspan
Producer
Broadway: Deaf West Theatre's Spring Awakening. Off-Broadway: Daddy Long Legs.
Carolyn & Marc Seriff
Producer
Carolyn and Marc Seriff are first-time Broadway producers and active supporters of Austin, Texas theater, especially Zach Theater and the Long Center for the Performing Arts.
Bruno Wang
Producer
Bruno Wang Productions' recent credits include: The Scottsboro Boys, The Visit, Mrs. Henderson Presents, An American in Paris, and Dreamgirls.
Silva Theatrical Group
Producer
Shanna/Steven Silva. Tony® nominations: The Visit, Leap of Faith. Thanks to TKP, love to boys.
Adam Zell
Producer
Adam Zell makes his Broadway producing debut with Anastasia. Other productions this season include Indecent. Special thanks to his family.
Hartford Stage
Regional Premiere
Hartford Stage is led by Artistic Director Darko Tresnjak and Managing Director Michael Stotts. Recent New York credits include A Gentleman's Guide to Love and Murder (Tony® Award); Water by the Spoonful (Pulitzer Prize®); The Orphan' Home Cycle (Outer Critics Circle, NY Drama Critics Circle, Drama Desk, Lortel awards).  hartfordstage.org
Seth Wenig
Executive Producer
Dmitry Bogachev
Original Commission
Dmitry Bogachev was a Young Pianists contest winner and earned his Master of Science in Physics at the Russian National Research Center Kurchatov Institute. He has produced almost twenty Broadway and original musicals, and ice shows in Moscow. "My mom devoted her life to me and was killed when the Nord-Ost was attacked by terrorists in 2002. My wife Anastasia gave me her whole life, love and three daughters. Now all I do is dedicated to them!"
Situation
Interactive Marketing
Joel Glassman
Company Manager
Aurora Productions
Production Manager
Book of Mormon (Broadway and National Tour); Cats; The Curious Incident of the Dog in the Night-Time (National Tour); Hedwig and the Angry Inch (National Tour); Matilda (National Tour); School of Rock; The Present; A Doll's House: Part 2; If I Forget; On the Exhale; Significant Other; Six Degrees of Separation; The Glass Menagerie; Hello, Dolly!; The Price; Amelie; Frozen; and Groundhog Day. Aurora has been providing technical supervision and production management to the entertainment industry since 1989. auroraprod.com
RCI Theatricals
General Manager
RCI THEATRICALS (General Manager) Richards/Climan, Inc. founded in 1997 by David R. Richards and Tamar Climan. Broadway Productions include Jagged Little Pill, The Inheritance, Hadestown, Oklahoma!, The Sound Inside, Anastasia, American Son, Torch Song, Fiddler on the Roof, You Can't Take It With You, All the Way, Lady Day at Emerson's Bar & Grill, Rodgers + Hammerstein's Cinderella, Porgy and Bess, August: Osage County. www.rcitheatricals.com